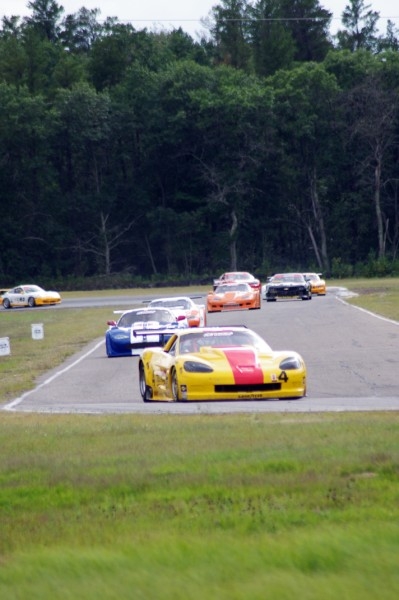 - June 7, 2015 /PressCable/ —
July 4-5, 2015 Brainerd MN Discover the best of TransAm Pro and Drag racing in Brainerd Minnesota on July Fourth weekend.
The upcoming July Fourth weekend at Brainerd International Raceway (BIR) is particularly exciting in the world of racing in Minnesota. On the drag strip side is the PleasureLand RV Show & Go, featuring the best and fastest muscle cars in the country, running head to head, some over 200 miles per hour. On the road racing side are TransAm Pro racing, along with National Auto Sport Association (NASA) amateur road racing.
"TransAm (http://gotransam.com/about/ ) has a long history of racing at Brainerd International Raceway." said Gary Curtis, Director of Operations for BIR. "And this weekend will be even more exciting with a large field." TransAm is an SCCA Pro Racing event that features three classes of racing on the track at the same time for a 40-lap, 100-mile race. On Saturday, July 4th the TransAm drivers practice and qualify, and the feature race is Sunday afternoon. "This is a great opportunity for Midwest racing fans to be a part of a exciting racing event. TransAm has grown each year since we brought it back to BIR 5 years ago, and this will be the best field yet!" Gary Curtis continued. "The Pros race, rain or shine."
CBS Sports Network will be taping the race and broadcasting the event at noon on July 25th.
Jed Copham, BIR owner said, "We encourage fans to bring their families and stay for the weekend! Every day is jam packed with great family activities. The weekend includes a classic car show, fireworks and live music. There is something for everyone."
Every weekend BIR attracts a wide variety of amateur and proace car drivers, Superbike (motorcycle) racing, NHRA Drag racing, providingthe best racing experience for passionate racing fans. In addition, there is also driver training during the week.

Police departments from all over the country go to BIR to improve their performance driving skills http://www.brainerdraceway.com/ . BIR also host Teen Driving Schools, Corporate Leadership training, and race car driving schools throughout the year. People who love watching racing on television find that going to the racetrack takes their passion to a new level. And better yet, race fans can discover how to transform their passion from watching to actual driving through the BIR Performance Driving School.
Gary Curtis, who manages the the BIR Performance Driving School said, "You can shift from racing fan to a real race car driver in one day. Our instructors will teach you the fundamentals of high performance driving."
The public is welcome to attend these races. Tickets bought at the gate include all racing events. BIR is a family-oriented facility with food, drink, camping, rental condos, and a playground. For more information call 1-866-444-4455 or go to http://brainerdraceway.com/events/ .
Kathy Gillen is an expert when it comes to social media marketing. To find out everything about social media marketing , visit her website at Get New Clients Marketing.
Photo courtesy of ComicOzzie Autosport Photography, http://www.comicozzie.com/
Release ID: 83763