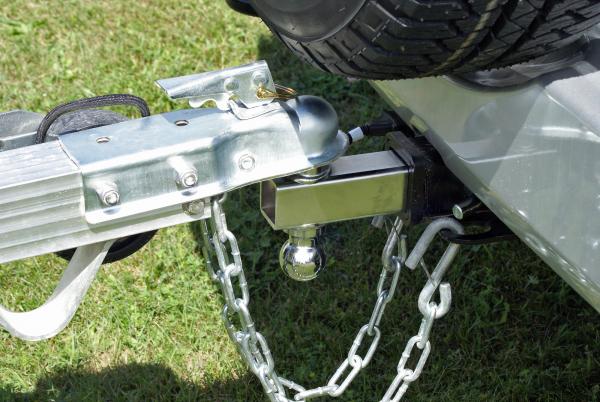 - November 7, 2020 /NewsNetwork/ —
A new report has been launched to help people avoid one of the most common causes of trailer breakdowns. Florida-based R & B Hitch of Ocala provides mobile trailer, RV, and camper services across central Florida and explains repacking the wheel bearings on a trailer regularly can prevent drivers from breaking down or becoming stranded.
Read the report in full at https://rbhitchofocala.com/trailer-wheel-bearing-repack-and-lube-2
The newly launched report is designed to help people repack their trailer wheel bearings at home. Utility trailers that are used daily or for long distances should ideally be repacked every six months, but trailers used occasionally will only need repacking annually if the trips are short.
For boat trailers the team advise repacking the wheel bearings at the start and end of boating season, ideally with marine wheel bearing grease. The minimal time and cost required can save trailer drivers a great deal in the long run and can extend the life of the bearings.
R & B Hitch of Ocala says the first step in the process is to ensure new grease seals, cotter pins, and wheel bearing grease is available – it can be purchased at any trailer supply shop. They also advise people to pull the bearings off and take them with them to the shop to ensure they match with the new ones.
Removing the outer bearing is straightforward once people know how. The team explain the process in the report, along with instructions for removing the inner bearing, advice for cleaning the bearing, and how to repack with new grease.
Once all the old grease has been cleaned out of the hub, new grease can be wiped on the inner race and the bearing can be put back in place. R & B Hitch of Ocala warns that failing to repack trailer wheels can cause them to lock up while in use. In addition, trailers with boats dripping salt water should be checked more frequently.
A company spokesperson said: "Our latest report shows you the DIY vehicle maintenance trick that is easy and cheap to complete and will save you money in the long run. We have included step-by-step instructions as well as a comprehensive list of the tools you will need. If you get stuck along the way or would prefer one of our team to service your trailer, get in touch with us directly."
To read the report in full, interested parties are invited to visit the link provided above. Alternatively, more information about the company can be found at https://rbhitchofocala.com.
Release ID: 88984434