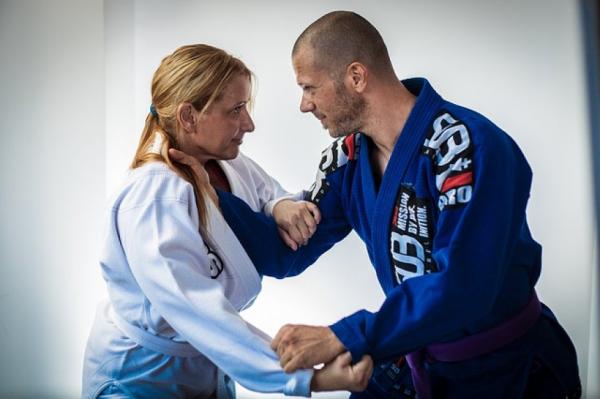 - January 24, 2020 /PressCable/ —
Fighters Air, a mixed martial arts training group announced the launch of traditional Brazilian jiujitsu training And accommodation In Brazil. The 29-day program in the city of Florianopolis includes studio accommodation, daily jiujitsu training sessions, and airport transfers.
More information about Fighters Air is available at https://www.fightersair.com
The martial arts training enthusiasts showcased the Brazilian jiujitsu training program as an exciting way to learn one of the world's most effective combat sports systems. The program is open to beginner, intermediate, and advanced practitioners of the martial art.
Program participants can holiday in beautiful Brazil while learning from experienced Brazilian jiujitsu instructors who speak English, Spanish, and Portuguese. Training sessions are scheduled thrice a day at 7 AM, 12 noon, and 8 PM from Monday through Saturday.
Brazilian jiujitsu is a technique-intensive martial art adapted from judo that helps physically smaller, unarmed combatants defend themselves against larger opponents. The Fighting Air jiujitsu training camp lets participants experience the purest form of this martial art at state-of-the-art sparring facilities in the South Brazil city of Florianopolis.
Participants for the Brazilian jiujitsu training camp are required to deposit 50 percent of the total price and pay the remainder on arrival. The camp is also open to martial arts beginners with no prior experience of jiujitsu or any other combat sport.
For more information about the BJJ holiday training camp, visit https://www.fightersair.com/brazilian-jiu-jitsu-training-camp-in-florianopolis-brazil-beginner-to-advanced
Participants gain a working knowledge of Brazilian training methods, the culture surrounding Brazilian jiujitsu, grapple with local ground fighting experts, and build strength and endurance.
According to a spokesperson for the Florianopolis Brazilian jiujitsu training camp organizers, "Attending a BJJ training camp in the land of its creation is a great value. A similar camp held anywhere else would end up costing you far more. Check out the cost of attending the training camp here and you will be surprised with the return on investment you get for such high-level training. Make the decision today to learn jiujitsu in Brazil. The experience will be unlike any other."
Fighters Air is a team of martial arts enthusiasts from around the world who showcase martial arts training holiday packages for traditional and mixed martial art forms around the world.
For more information about learning Brazilian jiujitsu in Brazil, visit the URL above.
Release ID: 88943958