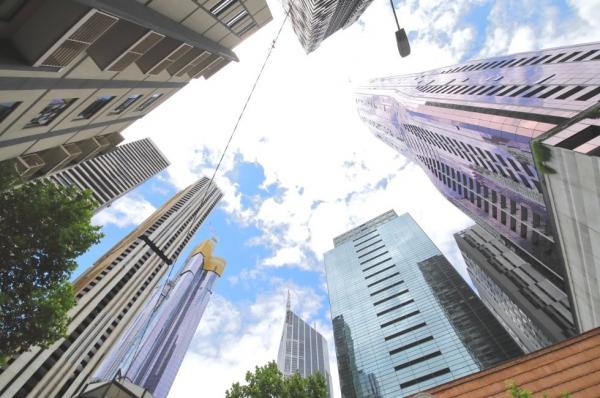 - December 27, 2020 /NewsNetwork/ —
Show Me Melbourne: operating with caution and care in the 'new normal'.
With the global lockdown of 2020 stretching the limits of how businesses operate, Show Me Melbourne has taken an adaptable approach to operate under streamlined guidelines to ensure the safety of their guests.
The Show Me Melbourne team has recently taken on the task of re-opening for business with notable changes made to how they run tours in and around this mesmerising destination.
According to Show Me Melbourne's owner, Jess Lothian "The capital of Victoria has seen a slight increase in visitors and now more than ever, and our extensive experience has allowed us to put the theory of our precautionary systems to test as we welcome guests to partake in our tours."
There are preventative measures the team has been taking to ensure the safety of their guests, and in addition to that, the City of Melbourne has pledged to do their part in helping the tourism industry to once again reach thriving heights of success.
They say that fortune favours the bold and while this may ring true in certain scenarios, there is no room for error after this global pandemic presented its staying power.
However, there is much to be said for businesses who have done everything in their power to ensure that they adhere to the strict operational guidelines put in place by the Australian government.
"It takes a fair amount of effort to restructure operational standards and to ensure efficacy, but on November the 24th, 2020, we proceeded with our guidelines to open ourselves up for business once again," assures Lothian.
Show Me Melbourne was been given the green light to proceed with their onboarding and operational requirements for all of their specialised tours that include the following:
Guests joining for bus and walking tours must wear face masks in indoor areas and maintain social distancing while observing the hygiene practices put in place by the Show Me Melbourne team.
A record-keeping log to disclose guest information to the DHHS in the event of a confirmed case on one of their tours.
Travel-only purposes in tour buses will apply and should there be a stop that exceeds the 15-minute timeframe, the bus will then be aired and re-sanitised.
The team will not be using recirculated air to ventilate the bus, and where practical, the windows of the bus will remain open.
As instructed by the government, all journeys that exceed a duration of 30 minutes will have to be stopped for a proper ventilation process before the tour continues. All guests will be asked to disembark for the duration of the ventilation process.
While these practices are operational, it has also been said that Show Me Melbourne will not be operating at a 100% capacity for the time being.
But more pressingly, the City of Melbourne has recently made a restorative course of action to support the businesses of this city public and hopes to be the core of support to set things in motion.
In a very thorough COVID-19 Reactivation and Recovery Plan of 2020, the City of Melbourne has revealed insights that provide a unique window of opportunity to consider what the community wants for the future post-recovery, but Lothian thinks this can only be "achieved realistically."
By understanding the issues as well as the opportunities that most are facing due to COVID-19, The City of Melbourne was forced to think out of the box and to set a course of action in motion that will ultimately support their future plans inclusive of the following:
To re-ignite interest in Melbourne with its vibrancy, activities, open spaces and amenities. Victoria's capital is a safe and accessible gathering place for entertainment, cultural experiences, business, education, sporting events and tourism. It's a place that welcomes people from all walks of life and carries a torch for diversity.
To focus on the Aboriginal knowledge and history that underpins the country's identity, spaces, events and experiences.
By highlighting Melbourne's livability and unique identity is pivotal. It attracts talent, innovation and investment which is powered by the unified actions falling under the wings of the government and the private sector.
Encourage the celebration of Melbourne's distinctive character by protecting its natural heritage and by drawing attention to these matters for future generations.
To preserve and protect Melbourne's natural assets alongside the city's identity and amenities.
Striving for dynamically reimagined buildings and processes that welcome sustainability and adaptive uses for an optimised existence under a new, fortified infrastructure.
There is a lot to consider and more to implement by the government, The City of Melbourne, and its people.
This includes the likes of Show Me Melbourne and other tour operators who are now actively communicating how they are navigating these trying times with flair and fondness for this place they call home.
For more information visit the Show Me Melbourne website or call their team of experts on +61 3 8822 4568.
Syndicated by Baxton Media, The Market Influencers, Your Digital Marketing Agency.
Release ID: 88991117