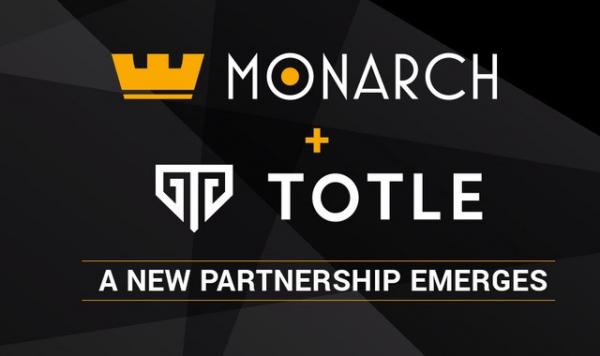 - April 13, 2019 /PressCable/ —
Totle and Monarch announce integration partnership bringing Totle services inside the Monarch Wallet using the Totle API.
Monarch is using the Totle API to provide in-wallet, native token swaps for its users. With a uniquely designed interface that plugs into Totle's API, their users can submit any Totle supported ERC20-to-ERC20 trade and get the best price, all without ever leaving Monarch.
David Bleznak, CEO of Totle, says, "Monarch is a platform that is succeeding because of the excellent people behind it . We are thrilled to integrate Totle into the Monarch wallet to enable in-app exchange functionality for users worldwide."
Totle API
Totle's API aggregates order books across multiple platforms to combat the limited availability of orders. By pooling the fragmented order books among decentralized exchanges, the odds of filling a users request increase greatly. The API and smart contracts work together to seamlessly compare prices across Totle's integrated DEXs and route users' trades for the best price.
Monarch
A crypto-driven ecosystem that gives users the power to control all aspects of their financial kingdom from the palm of their hand. Monarch's Decentralized Universal Crypto Wallet features currently include: Decentralized storage, meaning users own their keys and seed, support for over 1900 cryptocurrencies, a fiat on/off-ramp, up to 7.1% APR interest earning with crypto, and now with the Totle Integration, all of Totle's supported ERC20-to-ERC20 token trades in a decentralized manner. Monarch also has MonarchPay which allows businesses and individuals to accept cryptocurrency and get paid in Fiat.
"We are building one app to rule them all, with the main goal of empowering and equipping consumers with the ability to manage all aspects of their financial kingdoms from one easy to use app. I believe this is key to helping accelerate the mass adoption of cryptocurrencies." — Robert Beadles
Monarch also has a Token Generation Event happening now until June 30th, 2019. You can learn more by visiting their website here:https://monarchtoken.io/
David and Eric (Totle's Technical Product Manager) also joined Robert on his Crypto Beadles podcast to talk about the integration. You can check that out below!
https://www.youtube.com/watch?v=6vSskICwQyA
If you're interested in learning more about Totle's API or gaining access, please visit their website here.
Release ID: 502467