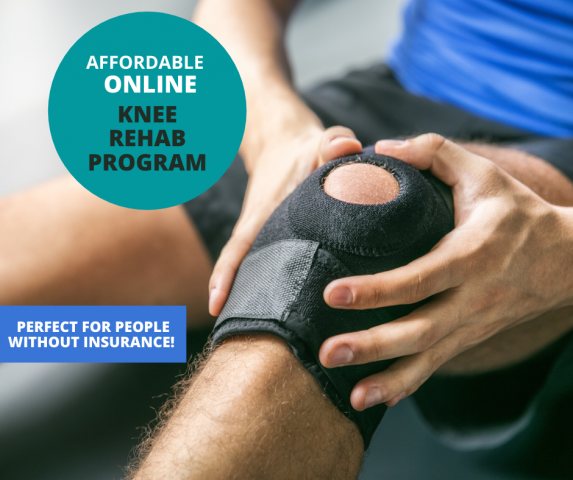 - January 8, 2021 /PressCable/ —
Physt PT Total Knee Knockout Program, a video-based physical therapy knee rehabilitation plan, has been launched for patients who are in need of knee strength and mobility, pain relief or have undergone total knee replacement surgery. The home-based program is aimed at post-operative patients with mobility limitations or who are socially distancing or restricting travel during the pandemic.
More details can be found at https://physt.myshopify.com
The launch of the Physt Total Knee Knockout Program provides patients with an easily followed method to fully rehabilitate at home.
More than 600,000 people undergo knee replacement surgery every year in the U.S. according to Healthline.
Physt PT Total Knee Knockout Program is a four-week course of physical therapy including 12 sessions. Designed and presented by a doctor of physical therapy, the regimen is aimed at helping patients regain strength and functioning.
In the video sessions, Dr. Chayla Creer explains each focused exercise and its target muscle group or joint structure. An on-screen patient demonstrates the exercises.
The goal is to get patients moving through a protocol that participants find challenging and worthwhile. The program is sold directly to patients with video content delivered via email. Equipment for the program is included in its $150 (USD) price point making it available to the uninsured.
Physt Physical Therapy is a mobile unit approach for patients whose outcomes would be negatively affected due to the inability to travel to physical therapy clinics during available office hours. Dr. Creer, owner of Physt Physical Therapy, has a personal story that many patients relate to because she was a patient before she became a clinician. Seriously injured in a motor vehicle accident in 2007, she regained her full functioning after more than a year of physical therapy.
"It was not easy…but I persevered and pushed through," Dr. Creer said of her own full recovery. "It may not be easy and it may not be fun, but it will definitely be worth it."
Physt PT Total Knee Knockout Program is available at https://physt.myshopify.com/products/doctor-of-physical-therapy
Release ID: 88992754