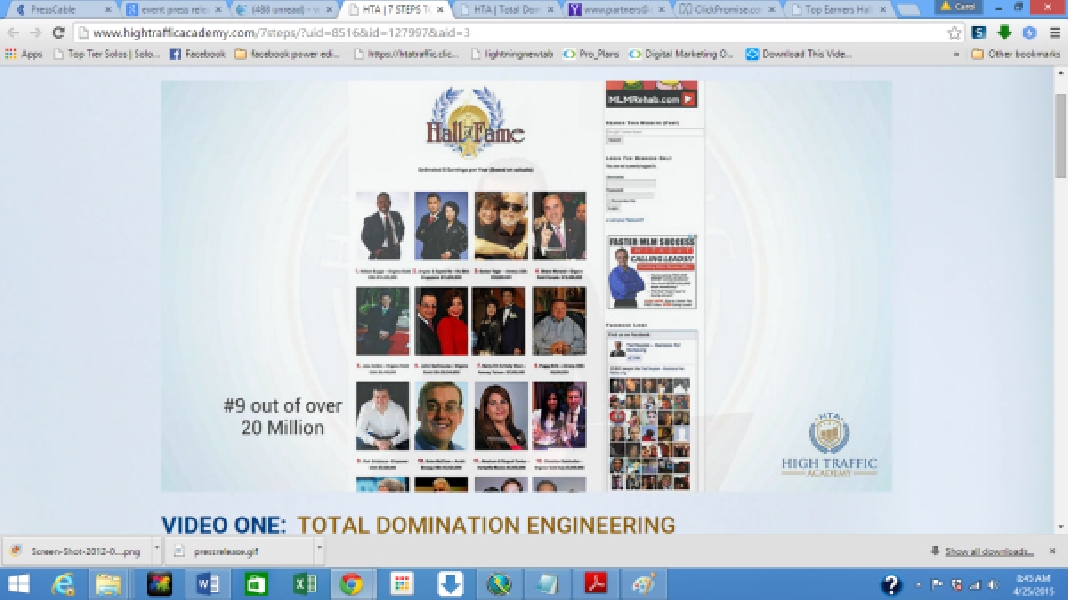 - April 26, 2015 /PressCable/ —
Vick Strizheus, the #9 earner in the Top Internet Marketers' Hall of Fame, may be the second entrepreneur in the last month, to make news for his generous offer of support. Starting April 25, 2015, Strizheus is delivering a four-part course on internet marketing at no cost to participants. Dubbed, "Total Domination Engineering," this course will deliver closely-guarded information to newbies and amateur internet marketers, and small business owners, alike.
Just as Dan Price, Entrepreneur and CEO of Gravity Payments, commented last week in an article in The Business Insider, regarding the well-being of his employees, Strizheus said that it is important to him to "make success come easier," for others in his industry.
Price changed the minimum wage of everyone working at Gravity to at least $70,000 a year. In doing this, he also lowered his salary to $70,000 as well. He stated that he did this because he cared more about the wellbeing of others than the all-mighty dollar. Similarly, Strizheus says that he is offering this training to help others not to have to go through the challenges he faced, in learning how to make an income from the internet. Strizheus has earned several million dollars in the past seven years.
When asked what would be provided in his free training, Vick Strizheus said, "In this advanced training series called "Total Domination Engineering" I will teach the skills for free, that most marketers have to pay $25,000 for, in well-known mastermind training courses." He said the training would consist of the following:
New and Unique ADVANCED Traffic & Conversion Strategies – i.e., how to generate traffic and drive that traffic to any website or business;
Increase Traffic Conversion – how to convert website visitors into customers and customers to loyal followers and buyer's; and
The 7 strategies that every marketer must know – Strizheus claims that anyone who utilizes these 7 strategies should be able to experience exponential growth in their business.
Marketers, Entrepreneur, Business Owners, Internet Marketers and Network Marketers can find the most up-to-date information about the free training at
http://hta.io/?a=310&c=255&p=r&s1=pc418. Customers who have specific questions about the training itself may contact High Traffic Academy via their website.
Release ID: 80418