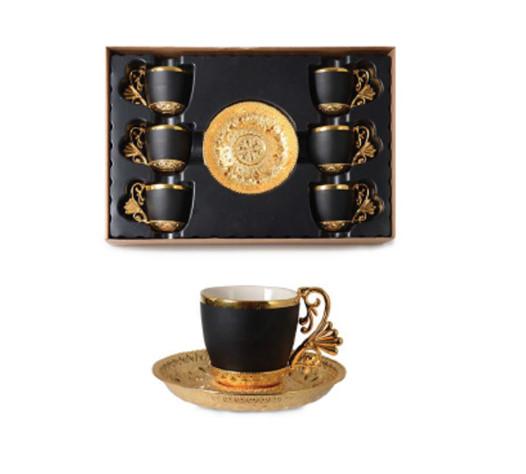 - February 8, 2022 /PressCable/ —
The newly released flavors include kunefe strings covered Turkish delight, fig with extra walnut and pistachio-mix fruits – truly something for everyone. Many of these flavors are representative of the traditional flavor palette of these sweets, with some fun variations like double-roasted hazelnut.
To learn more, visit https://turkishmart.ca
These products have been released as part of TurkishMar t(online store of Pristine Fine Food)'s huge collection of traditional wares like Turkish pastries, Turkish preserved meats, and Turkish breakfast items. The store brings the widest product selection in Canada of that many otherwise nearly impossible to find elsewhere even in the greater Toronto area.
Historically, Turkish delight has been enjoyed in and around Turkey for over 300 years. Curiously, its exact origins are unclear, but what is known is that the confection's name in Turkish is derived from the Arabic word for "morsel". The name "Turkish delight" came later, as the now-celebrated treat was discovered and enjoyed by people worldwide.
Pristine Fine Food is proud to bring Turkish delight candy to the people of Toronto and potentially introduce them to a new and wonderful experience. With so many flavors to choose from, ensuring the visitor experience is sure to be a memorable and diverse one.
Outside of their Turkish delight offerings, the store also sells a number of other traditional Turkish specialties. They offer halal meats and dairy products such as flavored powdered milks. Their cheese department is especially robust, featuring ready-to-serve soft cheeses for dipping alongside squeaky cheeses, perfect for grilling.
When looking for Turkish coffee supplies remember Pristine Fine Foods with its largest selection in Canada. Turkish kitchenware is on offer, as well as Turkish coffee pots, Cezve and Beko as well as Beko Turkish coffee machine which makes sure the coffee does not spill when rising towards the end of brewing so it can be found at Turkishmart when looking for Turkish coffee for sale. The Kutahya Porcelain line makes a great gift or statement piece that enables one to show off with own heritage with and is sure to draw the eye.
If one wishes to give the gift of the Turkish cultural experience, Pristine Fine Food offers customizable gift baskets to fill with treats and other goodies. Their readymade baskets come filled to the brim with a variety of sweet and savory Halal grocery goods like Turkish hazelnut paste, Turkish breakfast, frozen Turkish donair, lahmajoun, Turkish baklava, sujuk, Turkish tea, basturma, Turkish coffee set for sale, sahlab, Turkish yogurt drink, Turkish cotton candy, pomegranate molasses, Turkish tea cups, sesame paste and much more. Visit this Middle Eastern Grocery Store in Toronto Pristine Fine Foods to have fresh Turkish breakfast or as a little Turkish tea shop with big spirit to turn one's day into a local adventure. It can also be called Turkish coffee shop because they serve both Turkish drinks complimentary 7 days a week.
The Pristine Foods, the mother company of TurkishMart has been importing Turkish goods for the better part of 50 years, and shows no signs of slowing down any time soon. They are proud to serve the people of Canada by providing Middle Eastern gourmet merchandise at great prices.
To view all the available 20 flavor options for Turkish delight, visit https://turkishmart.ca
If many of these foods sounds new, then something significant might be missing out in one's life. If already tried them before and are excited to delve back in, this experiential destination store is full of little tasters all around never a dull moment in this place, makes one feel like a kid who played in a jungle gym all day long.
Go to https://www.youtube.com/watch?v=rJJynZmRQoA to see a brief highlight of the things Pristine Fine Foods has to offer and feel at mother land again!
Learn more at https://www.pristinefinefoods.com
Release ID: 89063222