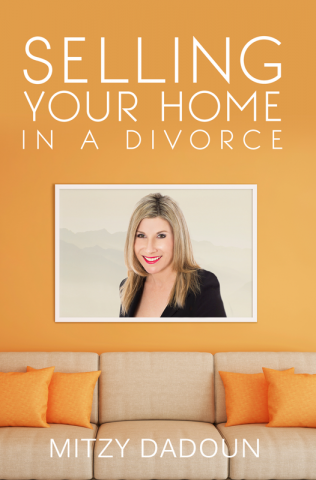 - June 4, 2020 /PressCable/ —
Ontario based Mitzy Dadoun, a realtor for the Sutton Group Admiral Realty Inc, has launched a specialist real estate listing service aimed at couples who are divorcing.
Find out more at
http://www.smartseniorsrealty.com
The newly launched service is designed to help divorcing couples sell their properties in a fast and efficient way. Mitzy Dadoun understands families and couples going through a divorce or separation face a variety of challenges. As such, she aims to make the property sale process as straightforward as possible. Mitzy has written a Book Selling Your Home In A Divorce which is getting rave reviews.
Realtors who work with divorcing couples, such as Mitzy, understand their role is to support both parties and try to secure the best deal possible for the family. Negotiations can be challenging, which is why the role of the realtor is particularly important.
Mitzy suggests divorcing couples require an experienced realtor who can communicate effectively with all parties, while also providing expertise on the pricing, marketing, and any investment that may be required to improve the value of the property.
The new listing service is discreet, supportive, and aims to secure property owners the best sale price possible while they are going through a divorce. Properties currently available in the Toronto area include a renovated two-story condo townhouse property in the sought-after location of L'Amoreaux Drive.
It features a new kitchen with quartz counters that were installed in 2019, new hardwood floors, and decking outside the property, which is ideal for the long summer months. Additionally, the property is located close to public schools, high schools, a sports center, and a large mall.
A company representative said: "Going through a divorce or separation is never easy for a couple or family, particularly if assets such as property have to be sold and the proceeds divided. We have the delicate skills required to negotiate a great deal in challenging circumstances while supporting our clients through tough times."
To find out more, interested parties are invited to visit
http://www.smartseniorsrealty.com/my-books/
where you can get a copy of one of Mitzy's books and search for homes.
Release ID: 88960546