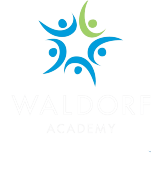 - January 24, 2019 /PressCable/ —
Waldorf Academy, a world renowned centre based in Toronto, Ontario, specialized in alternative arts enriched education, launched an updated range of programs for students from pre-kindergarten to grade 8. The academy has over 30 years of experience offering a developmentally appropriate, experiential, and academically rigorous approach to education to ensure that all students learn all the right tools to fully develop their unique capacities.
The comprehensive programs are carefully designed to encourage creativity, social awareness and moral thinking by integrating a vast selection of subjects, including drama, music, visual arts, woodwork, handwork and movement.
Their proven alternative education model was created when a group of parents decided to design a school that will prepare their children for the challenges ahead. The school has since developed to become a learning environment that is stimulating, nurturing, and creative for children of different ages.
Waldorf Academy Toronto provides teaching programs for children in kindergarten, lower school and middle school that are particularly focused on each stage of a child's development. In addition, the Waldorf Academy's Childcare Centre offers a safe, caring and educationally sensitive environment for children and includes a wide range of age-appropriate activities to stimulate a child's intellectual, emotional, physical and social development.
The Toronto Waldorf Academy is part of a renowned network of nearly 2,500 schools around the world that deliver the international Waldorf curriculum and strive on a daily basis to provide students with opportunities to see themselves as engaged citizens who can make a difference in the world.
A satisfied parent said: "Since our son transferred to the Waldorf Academy in Grade 2, we have watched him transform. He went from being from a child who hated school to a positive and engaged student. He is accepted by the teachers and fellow students and feels part of a community. At the Waldorf Academy, the Faculty truly care about the students and support them to succeed. Students learn through inquiry based model, one which will serve them best throughout life.There are many benefits of Waldorf's approach to education and child development, and we have been delighted by our son's academic and social development since joining the school."
Interested parties can find more by visiting their website.
Release ID: 474411