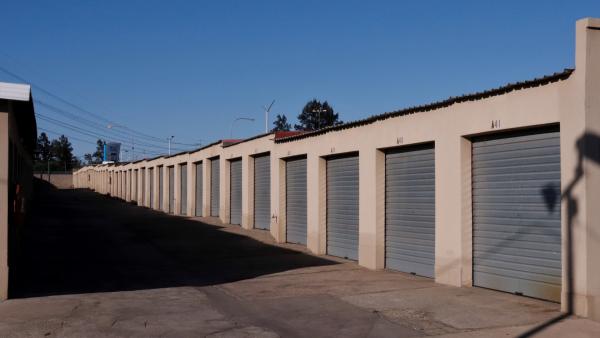 - November 1, 2020 /PressCable/ —
Self-Storage Company in Vereeniging
U-Store-It is a locally owned rental storage park in Vereeniging in Gauteng. The business started in 2007 – against the council of other business people. During the first year, only 30 self-storage units were erected. After a slow startup it, however, started to grow exponentially.
According to Johan van Zyl (owner and CEO of the company), they (during this period of growth) just took the next step needed to supply the demand. It was only recently that he sat down to determine the real growth they experienced. Even he was astonished to discover that they grew at about 80% year on year.
When asked why the company experienced such strong growth, he just smiles and tries to explain the growth factors as he understands it:
According to him the sixfold security system employed at the self-storage park attracts a lot of new customers. Besides the normal internal security measures (security fences, proper lighting, constant camera surveillance, multiple security guards), U-Store-It also uses tracking devices and an external security company to ensure that their security at the self-storage park is of the highest standard, as well as, that the systems itself are constantly monitored for effectiveness.
Another factor is that U-Store-It strives to constantly deliver value for money. The different sizes of the storage units and the pricing makes it very attractive to customers – especially for businesses that need extra storage space. The result is that businesses often rent self-storage units for periods of five years and longer.
He also points out the fact that the demand for extra self-storage space is constantly growing – bort for personal en business storage. People need extra storage space more and more – for cars, boats, tools, documents…. or just to store their belongings while they work abroad or need to declutter their homes.
"And, of course," he adds, "we like to believe that the growth is also attributed to the fact that we put in extra effort to understand and meet our customers' needs, to offer flexible options, and to offer a hassle-free experience."
What makes this growth even more amazing is that U-Store-It only caters to the local market. They operate in Vereeniging in the Vaal Triangle. And they serve many satisfied customers in Vereeniging, Arcon Park, Unitas Park, Sonland Park, Duncanville, Powerville, Three Rivers, Risiville, and surrounding areas.
And the future?
According to Johan he still gets requests for storage space that he is unable to fulfill. Unfortunately, they do not have any space left at their current facilities to erect more self-storage units. Therefore the next logical step (according to Johan) would be to expand the business to nearby towns and suburbs in nearby cities like Johannesburg and Alberton.
For more information about U-Store-It in Vereeniging, you can visit the following website:
https://www.vereenigingstorage.co.za
Release ID: 88983430