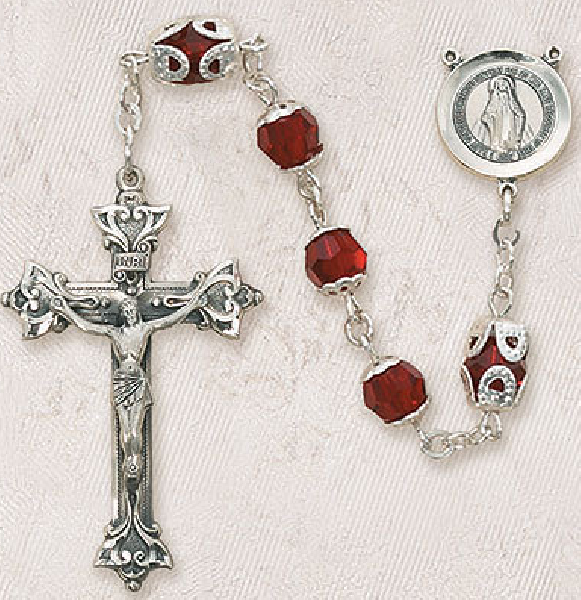 - September 20, 2014 /MarketersMEDIA/ —
Chula Vista, United States – September 19th, 2014 /PressCable/ —

Catholics interested in Catholic Rosaries will find the newly redesigned My Holy Rosary website easier to navigate and with a cleaner, more streamlined look and feel. This recently redesigned website launch takes into account several most requested features including easier navigation, more organized product cataloging and several other website enhancements.
Some of the types of rosaries offered at My Holy Rosary are as follows:
Birthstone rosaries, Cloisonne rosaries, various types of Gold & Silver rosaries, and their most popular rosary, the Swarovski Crystal beaded rosary line they offer. Plus many other type Catholic rosaries to fit all styles and budgets.
My Holy Rosary has invested considerable time and effort to ensure an enjoyable user experience while providing quality rosaries, products made in USA, free shipping and relevant information important to Catholics. Additional product updates and new features can be expected in the future. Interested parties can view the website at http://www.myholyrosary.com.
My Holy Rosary Team Member Mary Heldt described the new website in this way:
"There has been a lot of positive feedback surrounding My Holy Rosary and the products and information that it provides. My Holy Rosary is committed to making continual improvements and adjustments so that all Catholics have access to the latest information on Catholic Rosaries. It is the goal of My Holy Rosary to become the leading resource for quality Catholic gifts and information on issues impacting Catholics."
My Holy Rosary welcomes new and old website visitors alike to take a look at the new features available, and to submit feedback for the next round of updates.
Heldt also said My Holy Rosary was looking into possibly offering other Catholic products on their website. Some of the items include Baptism Gifts, Catholic medals, crosses, crucifixes, and a host of other Catholic jewelry.
Heldt concluded by saying she believes there will be further announcements regarding this matter in the very near future and said to be looking for further details soon.
Visit their Facebook page - My Holy Rosary Facebook Page
Contact Info:
Name: Mary Heldt
Email: admin@myholyrosary.com
Organization: My Holy Rosary
Website: http://www.myholyrosary.com
Phone: 619-271-3447
Address: 858 Third Ave #177 Chula Vista, CA 91911
Release ID: 63618