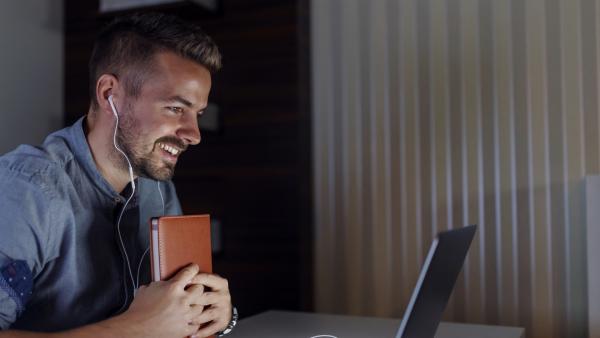 - July 2, 2020 /PressCable/ —
Online Therapy Available in South Africa
The recent outbreak of Covid-19 resulted in a lot of helping professions re-evaluating their standard ways of lending a helping hand. Amongst these were the psychologists and psychiatrists. And their main issue was: "Is Online Therapy (counselling) as effective as face-to-face counseling? Or can Online Therapy (counseling) be as effective?"
Dr. Johan Cloete is one of the psychologists that believe that the effect of Covid-19 will be felt by psychologists long after Covid-19 is gone. According to him, Covid-19 will result in a permanent shift in the way that psychologists work. Not because it is the choice of the psychologists. BUT because it will over time become the preferred mode of patients seeking the help of psychologists.
Dr. Cloete is convinced that patients do not ask the question of effectiveness as much as psychologists ask the question. For people seeking help the privacy and safety of their own home )or office) weighs much more than the question about effectiveness. "In any way", he adds, "Research showed that Online Therapy is as effective as traditional therapy – and in some cases even more effective. As soon as more patients experience Online Therapy they will become convinced that it is a good alternative to traditional therapy. Then people will flock to Online Therapists in growing numbers. Changing the face of psychotherapy in the world forever."
It is this conviction that brought dr. Cloete to the decision to shift his practice to a primary Online Therapy (counselling) practice. Even though he will still see patients face to face, he will concentrate on Online therapy but recently launched a website (https://www.online-therapy.co.za) to promote his services online.
Dr. Johan Cloete currently offers his Online Therapy (counselling) to people in South Africa but believes that he will soon be doing Online Counselling with people from all over the world. Because that is one of the prime benefits of Online Therapy, that is, that it creates the possibility that anyone can search and find the best possible therapist to help him/her work through a problem… anywhere in the world.
For more information about the services dr. Johan Cloete offers, visit his website at:
https://www.online-therapy.co.za
Release ID: 88966329