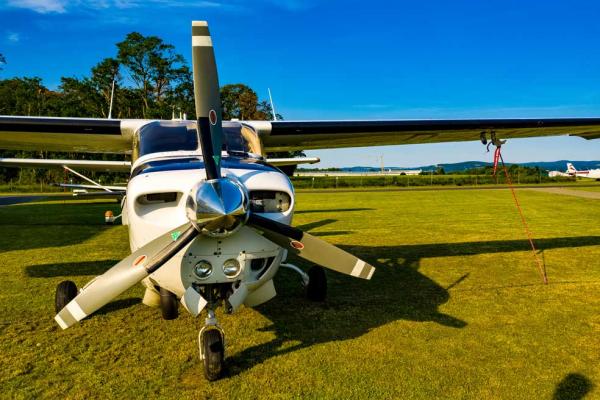 - January 28, 2021 /PressCable/ —
Corona, CA Release January 29th, 2021.
With more pilots taking to the skies during the COVID-19 pandemic, understanding insured aircraft policies and limiting aircraft owners liability risk becomes more and more important. BWI Aviation Insurance owner Matt White breaks down the basic coverages of insured aircraft policies in a new website posting.
For Immediate Release
Flying an aircraft can be a liberating, efficient and safe way to travel, especially during the COVID-19 pandemic. However flying an aircraft also has its risks and the one that isn't given as much attention is the increased liability risk each aircraft owner incurs when operating an aircraft. A simple engine failure and as a result a forced landing in a heavily populated area can immediately turn your flying experience into one full of massive liability exposure for you personally. Understanding an insured aircraft policy and carrying the proper coverage is a great way to mitigate that risk and free your mind to focus on the many other important aspects of flying an airplane.
In his latest writing BWI Aviation Insurance owner Matt White breaks down the policy basics of an insured aircraft policy. "Much like your automobile insurance, it is required that if you are guiding a huge hunk of metal at great speeds that you will have insurance in case the worst happens. Aircraft liability insurance is not about protecting your aircraft, but rather, the damage the aircraft can do to persons or property." said White.
Insured aircraft policies typically have two main coverages for GA aircraft owners. Liability coverage with protects the increased liability exposure you incur, in the event that you use bodily injury or property damage as a result of the operation of your aircraft. This coverage protects you or the policyholder specifically, if you are held legally liable for damages.
"Insurance will typically offer GA aircraft owners $1,000,000 of total liability and is limited to $100,000 per passenger. The costs are in the hundreds of dollars to several thousands depending on the intended use and model of the aircraft. There are often some exclusions listed in most policies, so it is important that you have a clear understanding of what is covered and what is not. Your best bet is to grill your broker with these questions and if they can't provide you a clear answer, it may be time to shop for another broker." said White.
About BWI Aviation Insurance
BWI has been at the forefront of the aviation insurance industry since 1977. Family and veteran-owned, BWI sources aviation insurance solutions for every range of aircraft from gliders, fixed wing, jet aircraft, drones and more. Headquartered in Corona, CA, BWI locates coverage for aircraft owners nationwide along with a satellite office based in Anchorage, AK.
Contact Info:
Name: Matt White
Email: Matt.White@bwifly.com
Organization: BWI Aviation Insurance
Address: Box 847527 Los Angeles, CA 90084, United States
Phone: +1-800-666-4359
Website: https://bwifly.com
Release ID: 88995125