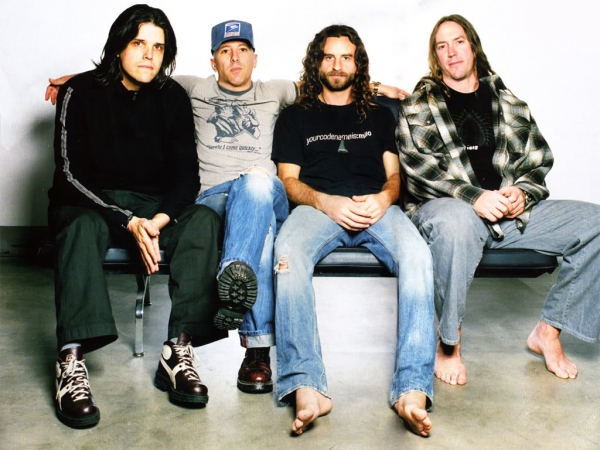 - December 9, 2015 /PressCable/ —
Progressive rock legend Tool has announced four additional concert dates for its upcoming January 2016 tour. The band made headlines a couple of weeks ago by announcing the upcoming tour with a simple, understated announcement on the official website. The announcement came just two weeks after Tool took the stage at Arizona's Monster Mash Festival on Halloween. The appearance was Tool's only appearance in 2015, and fans had little reason to believe 2016 would be any different.
According to the announcement posted to the Tool website, the band will play fifteen shows during the month of January, including the original eight shows. The four newly added shows will be played in Texas, Missouri and Louisiana, and will be in conjunction with fellow rockers, Primus. The band played with Primus at the Monster Mash Festival, and, according to guitarist Adam Jones, the seeds of the January tour were sown in a most unusual way.
Jones and Primus' Larry LaLonde were seated together on a plane returning from the concert and the pair's conversation briefly touched on a possible upcoming joint tour. The two bands have shared the stage together in the past, but never on a full tour. Jones told LaLonde, "We've got to play together. We've got to tour together."
"I got back and our manager had already talked to their manager about possibly touring together," Jones said. "The stars were aligned."
Fans who are lucky enough to score Tool concert tickets can expect to see all new visuals and lighting for the new tour. The Tool philosophy on touring is the same as it is for any other endeavor for their fans – the band wants fans to feel like they got more than their money's worth. Jones explains that the band always tries to make concerts a great visual experience.
"To me, it's always been the visuals are first, and seeing the band is secondary," he told a Rolling Stone interviewer. "That's what we would want if we saw a concert.
While some concert critics have hinted that fans might see more Tool concert dates in February, there are no firm plans for the band to do more shows than those currently listed. Fans who have long awaited a chance to see the iconic band performing live have been snapping up Tool concert tickets since they hit the market. Third-party ticket seller ConcertBank.com notes that there are only a few hundred Tool tickets available at each of the major venues on the tour.
About: ConcertBank is an independent online ticket broker that specializes in obtaining premium and sold out sports tickets, concert tickets and theater tickets to events nationwide. Ticket price is dependent on the current market price, which is usually above the face value of the ticket.
Those people interested in getting great seats for upcoming concerts are encouraged to visit the website or call 844-425-0512
Release ID: 98599