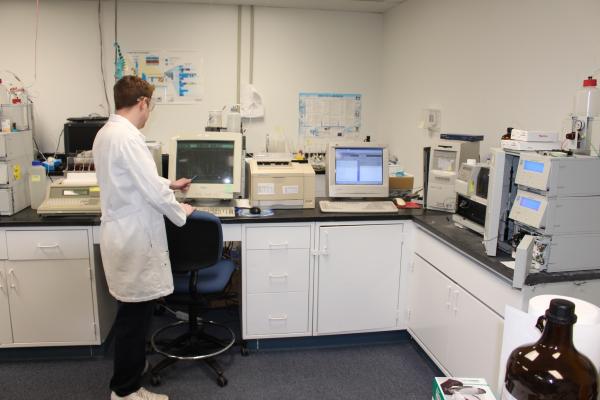 - January 16, 2019 /PressCable/ —
Toms River, NJ environmental testing lab Precision Analytical Services (PAS) specializing in drinking water analysis announced the release of new updates to water testing regulations in the state. The New Jersey Department of Environmental Protection (NJDEP) has announced compliance updates to the Private Well Testing Act (PWTA)
More information about Precision Analytical Services is available at http://www.drinkingwatertesting.com
The PWTA has been established as the guiding regulation for the assurance of potable water purity in New Jersey. The act has significant ramifications for sellers, purchasers, lessees of properties that obtain their water supply from private wells. The law mandates the testing and review of water quality by buyers and sellers before closing title on the property.
The NJDEP has released a new update to the PWTA that requires all closings after the 2nd of March, 2019 to comply with new mandatory testing for low-level volatiles – 1,2,3 Trichloropropane—a recognized carcinogen, 1,2 Dibromomethane (EDB) – a carcinogen that causes birth defects, and 1,2 dibromo-3-chloropropane (DBCP) – another carcinogen.
The updated act mandates well drillers, realtors, real estate firms, builders, and property owners to perform mandatory water quality tests on all properties supplied by private wells prior to sale. Precision Analytical Services has announced the availability of its services to homeowners, renters, property investors, and realtors as a certified NJDEP laboratory in Toms River. The lab specializes in the testing of private well water.
According to Mark Feitelson, President of the Toms River private well testing lab, "In light of the updated PWTA regulations, we offer our certified services to the local community and the state of New Jersey. We believe that proactive testing is critical to ensuring public health and safety."
Precision Analytical Services is the largest NJDEP environmental testing laboratory located in New Jersey is headed by founder and principal Mark Feitelson, an industry expert in drinking water analysis and sampling. Founded in 1992, the drinking water testing lab in New Jersey is equipped with automated instrumentation and assures accurate results and quick turnaround times. More information is available over the phone at 732-914-1515 and at the URL above.
Release ID: 471025