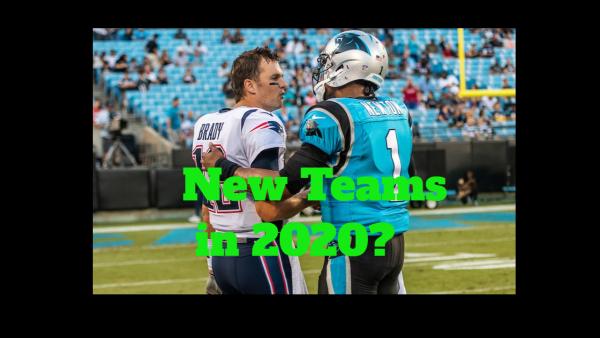 - February 15, 2020 /PressCable/ —
PigskinNut has launched a new report covering the potential free agency destinations for New England Patriots quarterback Tom Brady. He has enjoyed a storybook career, entering the league as an unheralded 6th round draft pick, before winning the Super Bowl a record six times.
More information can be found at: https://pigskinnut.com/a-look-at-where-free-agent-tom-brady-will-land
In one of the most interesting NFL storylines of this off-season, Tom Brady looks set to become a free agent for the first time in his 20-year career.
If the Patriots don't agree a new contract with him by March 18, he will test the free agent market and could be playing for a new team next season.
Brady earned $23 million in 2019, and could command a huge price on the open market. It is unlikely that the Patriots will match the price tag at this stage of his career.
Brady is a 6-time Super Bowl champion who has won the NFL's MVP award three times. Due to his numerous accolades, he is frequently called one of the best quarterbacks of all time.
Now PigskinNut has launched a new report covering the possible destinations he could land. It highlights the Dallas Cowboys, the Los Angeles Chargers, the Jacksonville Jaguars, the Tennessee Titans, and the Tampa Bay Buccaneers as potential teams.
The guide explains that Dallas is an interesting destination, because owner Jerry Jones is an incredible businessman. He will recognize the opportunity that Brady will bring to his organization.
With Philip Rivers now gone, the Chargers are in need of a quarterback. While they have a high draft pick, and could be in the running for Tua, they may be interested in acquiring Tom Brady.
The Titans are in an interesting place, because they had a far better year in 2019 than many expected. However, Ryan Tannehill is and Marcus Mariota could both end up leaving.
Meanwhile, if Tom Brady's goal is to take a non contender to the Super Bowl, the Buccaneers could be a good choice.
Full details of the new report can be found on the URL above.
Release ID: 88946664