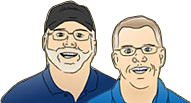 - June 27, 2017 /PressCable/ —
Action Heating, Air Conditioning & Electrical, based in Toledo, has launched a summer savings initiative. The company offers a wide range of quality HVAC services including furnace repair, electrical maintenance and air conditioning installation.
For more information please visit the website here: http://needactionfast.com.
Action Heating, Air Conditioning & Electrical is a family owned and run business with over 50 years of experience. They offer top-notch customer service, timely HVAC repair and prompt AC installation to the greater Toledo area. Their aim is to give customers these services so that their heating, cooling and indoor air systems function at top levels.
The company has recently launched a summer savings initiative in order to help their customers save money on their air conditioning usage this summer. They offer a range of tips to increase efficiency of air conditioning units so that customers can stay cool without spending a lot on energy bills.
The company explains that there are many actions a customer can take to make big savings without having to miss out on comfort or convenience. Firstly, it is a good idea to make sure that all air conditioning systems are well maintained by ensuring that annual preventative maintenance is carried out. This ensures maximum efficiency from an HVAC system.
Using a thermostat and placing it in the right place can help to save money too. Thermostats help to regulate temperature and keep it where the customer wants it. It is important to place it correctly though. For example, if one places the thermostat next to a hot window the air conditioning system will be working much more than it needs to be.
Another simple tip is to keep the blinds closed during the hottest part of the day. This means that the hot sun will not be heating up rooms. Using a ceiling fan is also another simple way of helping to keep cool while decreasing the use of the air conditioning unit throughout the day.
Other piece of advice calls for the home owner to ensure that their insulation is up to date and efficient. Not only can this save money on heating bills in the winter, but also decreases AC costs in the summer months by keeping the cool air on the inside and allowing home owners to set the thermostat temperature a few degrees higher. Insulation maintenance may help a homeowner save 10 percent on their energy bills.
Those wishing to find out more about Action Heating, Air Conditioning & Electrical can visit the website on the link provided above.
Release ID: 211435