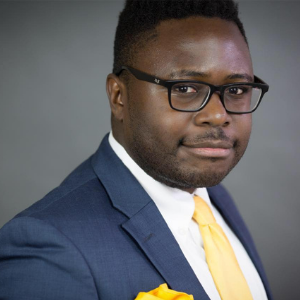 - April 24, 2021 /PressCable/ —
Earlier today, Token Metrics announced the launch of Token Metrics, its new crypto investment platform . For anyone with even a passing interest in the world of Cryptocurrency Trading, this platform is worth paying attention to, as it's set to shake things up.
Currently, with even a passing glance, a person will notice that most big-name crypto investors, started as financial advisers or fund managers.
Ian Balina, the founder and CEO of Token Metrics didn't start with a background in finance at all. His background is in computer engineering and software development. For four years, he was on the IBM Watson Analytics team, a Machine Learning analytics platform for business users.
Token Metrics funding came out of the team investing in Initial Coin Offerings (ICOs).In fact, the team became very well known for it.They became even more well known for giving away their entire investment strategy in a spreadsheet for free.
The team doesn't believe access to life-changing investment platforms should be restricted, they believe in changing the status quo, and they are also firm believers in the success of cryptocurrencies.
That's why the team decided to open up Token Metrics, a new cutting-edge crypto investing platform
Thanks to the ICO spreadsheet, the Token Metrics team was able to find hidden gems like WaBi, ICON, Dragonchain, Power Ledger, Loom Network, PundiX, and more.
ICON and WaBI made the team go viral in the crypto world.
The spreadsheet helped them get three 80x or more returns in the same month, which was unheard of in the crypto world.
Overnight, Ian Balina became one of the biggest names in crypto.
The Founder at Token Metrics, Ian Balina, makes a point of saying "Token Metrics is the winning edge you need to make money in crypto".
Ian Balina continues… "Where you'll always see other crypto investors doing the same old thing, we will harness the power of machine learning to allow anybody to become a better crypto investor without being a developer . We do this because we believe in changing the status quo. We are also a firm believer in the success of cryptocurrencies. Ultimately this is going to be a huge benefit to our customers because it will help them find profitable cryptocurrency investments and filter out scams."
Token Metrics was established in November 2019. It has provided since 90% accurate AI-based cryptocurrency ratings and price predictions and it has always aimed helping crypto investors build profitable portfolios using artificial intelligence.
Currently, the closest thing to Token Metrics is the famous ICO investment Spreadsheet developed by Ian Balina himself , but Token Metrics improved on this by sitting at the intersection of human capital, data, and machine learning . This alone is predicted to make Token Metrics's crypto investment platform more popular with customers in the Cryptocurrency Trading space, quickly.
Once again, Token Metrics is set to launch November 29th 2019. To find out more, the place to visit is https://leadgenerationglobal.com/tokenmetrics
For further information about Token Metrics, this can be discovered at https://leadgenerationglobal.com/tokenmetrics
Release ID: 89004945