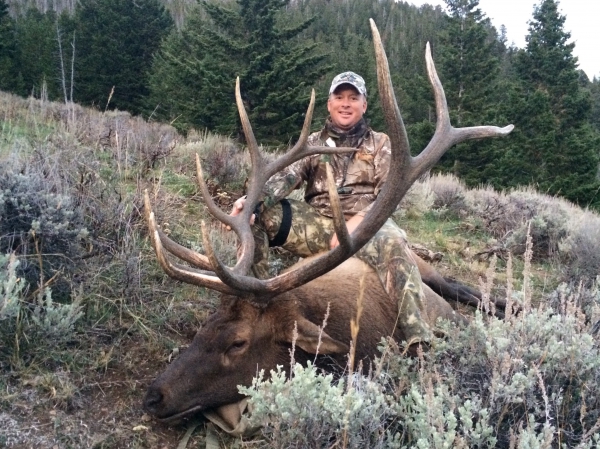 - June 29, 2017 /PressCable/ —
Bozeman, MT land broker Venture West Ranches has listed a small hunting land property in the Tobacco Roots Mountains of Montana. It is rare that property becomes available in this area of the Tobacco Roots. The Tobacco Roots mostly lie within the Beaverhead-Deer Lodge National Forest and the rare exception are old mining claims that are within the borders of the National Forest.
This small 10.45 acre parcel is one of those rare silver mining claims that produced very well back in the late 1800s, early 1900s. It is now used as a hunting and recreational property. These small parcels allow big game hunters to hunt quality elk, mule deer and black bear at very economical prices. For more information visit:
http://www.venturewestranches.com/tobacco-roots-hu…
.
Besides the old mining claims the area has an abundance of hot springs. Potosi Springs Resort, which is located close to the parcel has ample hot springs for hikers and South Willow Creek runs through the valley. This beautiful area was carved by glaciers during the Ice Age and has over 43 peaks that reach 10,000 feet.
The Tobacco Roots were named by early settlers that found a root that when dried and mixed with other ingredients made a suitable substitute for tobacco. Early miners homesteaded and mined the properties and visitors can still see entrances to the main shafts on this property and others. The miners worked high in the mountains and brought their gold and silver out by hand and mule.
Now the area is mostly used as a recreational area. There is some timber and cattle grazing but the wildlife is vast and numerous. This leads hikers, hunters and fisherman to travel the area in pursuit of the scenery and wildlife. The elk score past the coveted 300+ Boone & Crockett scoring system in this area and many of the alpine lakes hold trout.
These mining claims give a glimpse of the harsh beauty of the Tobacco Roots and allow the exploration of miles of wild and beautiful public land.
Release ID: 211957