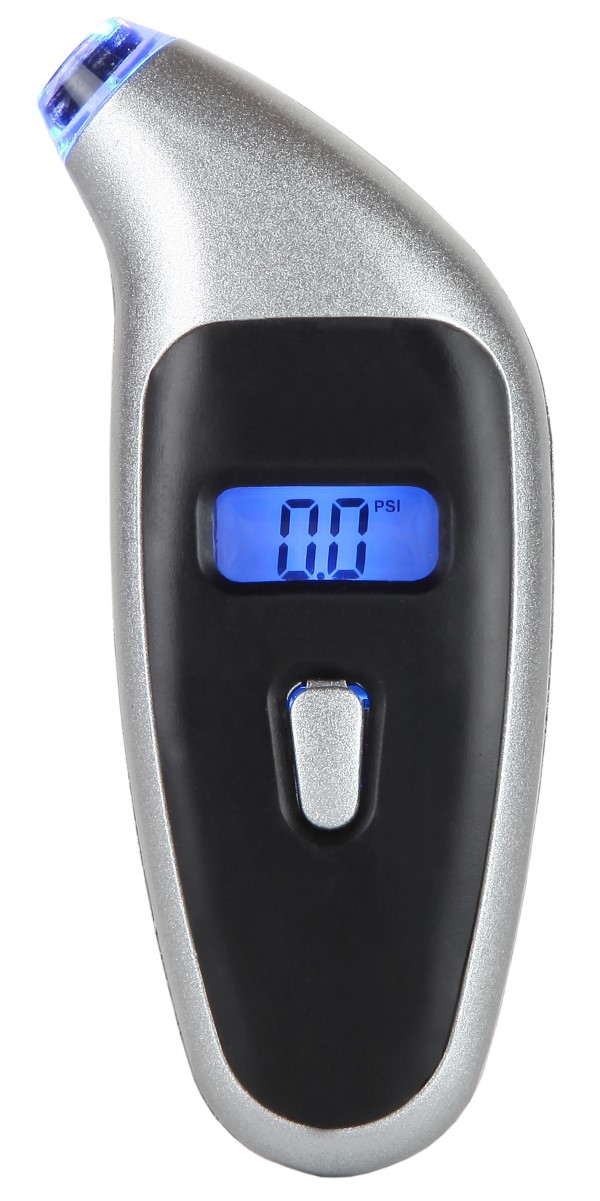 - November 18, 2016 /PressCable/ —
Ionox is pleased to announce the the latest model of their tire pressure gauge is now crafted with a rubberized handle. The company prides itself in tire gauge developments, with the latest addition added so that it can be gripped securely and with added ease.
The rubberized grip not only allows for comfort, but also provides security when used in wet weather conditions to check tire pressure, such as in the rain and snow. In addition, when it is humid or hot, the rubber grip will allow the tire gauge to stay securely in the hand of the user. Mechanics will find that the tire gauge can also be used with oily hands to prevent slippage.
Designed for small and large hands, it measures in at 4.5 x 1.8. x 1 inches and weighs in at just 4 ounces. A blue, backlit digital screen can be read day or night, making it a functional tool for night travels. The one-button feature is very easy to use. One push turns it on, multiple presses allows the user to scroll through various pressure scales, and while there is an automatic turn-off function, the button can simply be held down longer to turn it off manually. Batteries are included so that the product can be used once it has been removed from packaging.
Ionox tire experts suggest doing a tire pressure reading every month. These inspections not only prolong the life of the vehicle, but also provide added safety to the driver. With its current low price of $8.95 (silver) and $9.94 (black), it can also be purchased as a gift for a loved one to keep in their car so that they can provide their own safety checks. The tire gauge can be used on semi-tractors, ATVs, cars, bicycles, motorcycles and so much more. It is a versatile product that will get much use.
Spend more than $49 to receive free shipping on this Ionox tire gauge. Amazon Prime members will receive automatic free shipping.
Visit http://www.amazon.com/tire-pressure-gauge/dp/b00zu… to purchase this product, to view additional product details, or to read customer reviews.
Release ID: 147404