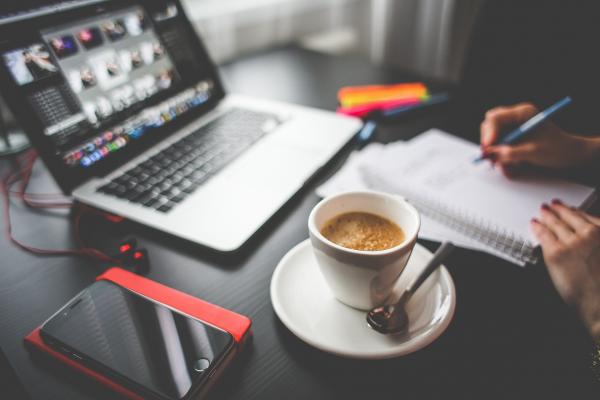 - August 26, 2021 /PressCable/ —
Low levels of employee engagement have been recognised as a significant problem for some time now. At the same time, the importance of workplace well-being has been receiving increased attention. Now there is a service in the UK that addresses both sets of issues, making important links between the two.
Vigoroom UK is an innovative online resource that includes over 1,000 videos, e-courses, activities, programmes and challenges, all designed to promote better health and fitness and higher levels of quality of life. The philosophy behind it is that improved health and well-being bring win-win outcomes all round. Employees benefit directly from the improvements in their life that the platform offers, while employers can benefit from increased productivity, less sickness absence, lower turnover of staff, plus all the other benefits from having a healthier and happier workforce (less conflict, for example).
The Vigoroom UK service is available on laptop and desktop computers, tablets and smartphones and is compatible with a wide range of 'wearables' – that is, modern devices that measure fitness. Companies and public services can invest in the service to make the wide range of resources available to their employees. And 'investment' is the key word, as employing organisations will also benefit considerably, not least in terms of increased levels of engagement that bring both human and financial rewards.
The platform includes a wealth of resources around various aspects of not only health, but also well-being (including coping with stress, handling aggression and financial issues). What is important to note is that the platform offers not just information, but detailed guidance and structured activity programmes, all tailored to the individual's specific needs (based on a self profile each new member is asked to complete).
The whole system is 'gamified', meaning that it automatically assigns points to activities. Building up points for rewards is therefore an important part of how the platform works. What is also a significant motivating factor is the use of 'challenges' (for example, walking a certain number of steps in a predefined period of time). But, what can be especially motivating is when these challenges (there are over 80 in total and new ones are being added all the time) are carried out on a team basis. This also has the added benefit of being an excellent basis for improved teamwork, with all the advantages that brings – again, it is about win-win.
Professor Neil Thompson, a well-published author and experienced facilitator and consultant in the well-being field, is in charge of UK operations. He is excited about the potential the platform offers:
"I have years of experience of helping employers make use of improved well-being to produce better results all round. So, when I came across the Vigoroom platform and realised just how much it has to offer, I was blown away. The immense potential for phenomenal benefits for all concerned is just amazing".
More information about this important employee wellness platform and the opportunity for a demonstration of the facilities are available at www.vigoroom.co.uk.
Release ID: 89043153