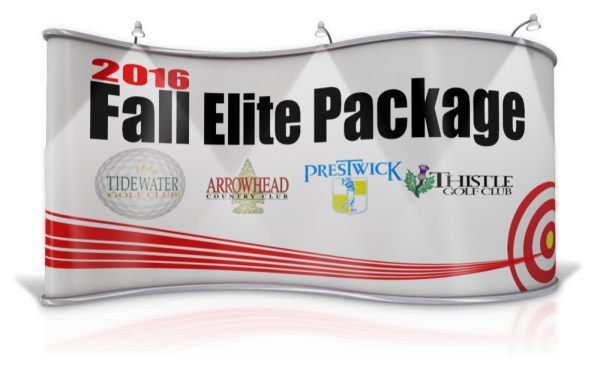 - May 21, 2016 /PressCable/ —
Renovation Project Has Drawn Rave Reviews From Media and Golfers Alike
Cherry Grove, S.C. – Tidewater Golf Club is 18 months removed from reopening after an extensive renovation project, making it a good time to assess the results of the work and the public reaction at one of the nation's most acclaimed courses.
As Tidewater, which was the first layout named best new course in American upon its 1990 opening by Golf Digest and Golf Magazine, prepared to celebrate its 25th birthday, management made the decision to install new MiniVerde Bermuda grass greens, expand every fairway, improve drainage and selectively remove trees.
A year and a half later, the results have been nothing short of spectacular, drawing both popular and critical acclaim to a layout accustomed to receiving both.
Golf Magazine's Joe Passov, one of the game's foremost authorities on travel, declared, "Tidewater is a trophy track once again."
Yachting Magazine called it "arguably the prettiest course (in Myrtle Beach)."
Jason Deegan of Golf Advisor, Golf Channel's travel portal wrote, "Tidewater Golf Club, celebrating its 25th anniversary this year, isn't that far removed from the Golf Digest top 100 so the extensive 2014 renovation project that installed new MiniVerde greens and expanded every fairway could propel it back to the big leagues again very soon."
Palmetto Golfer declared, "The new greens bring the course back to its best … the result is a course worthy of the same type of excitement it generated when it opened." Even more importantly, the game's most important constituency, golfers, are raving about the course.
Econ3131 wrote on TripAdvisor.com, "Tidewater is a fantastic golf club and course. The course is challenging and very well laid out… It is my favorite course in the Myrtle Beach area."
Jerry M of Sanford, N.C., said, "I choose it because of prior reviews that described the beautiful views. The reviews were correct; the vistas are definitely spectacular. The course itself was in excellent conditions and the greens were stellar."
About Tidewater Golf Club Tidewater has eight holes that play along the marshy waters of the Intracoastal Waterway or Cherry Grove. The combination of the property's native beauty and the course's architectural quality have long made Tidewater a favorite. Upon its 1990 opening, it was the first course ever named best new course in America by both Golf Digest and Golf Magazine and both publications have also ranked the layout among the nation's top 100 public courses. For more information, visit www.TidewaterGolf.com.
Media marketing: MB Buzz LLC a Myrtle Beach Marketing Company. Contact: Pierre Rattini
Release ID: 112952