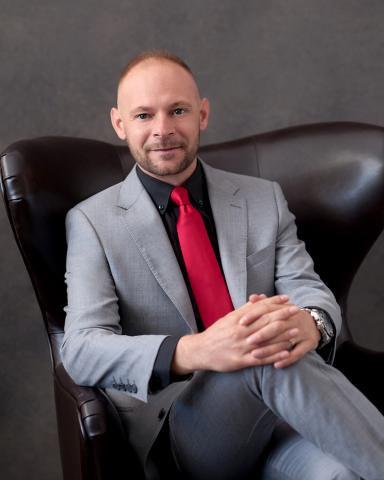 - November 27, 2020 /PressCable/ —
Motivational speaker and personal development specialist, Baz Porter, has launched an updated service plan centered around using trauma to thrive. He helps clients to overcome past issues and use difficult moments in their life to drive them and help attain success.
More information can be found at: https://www.bazporter.com
The newly updated service is intended to help more people achieve their goals, both in the professional workspace and at home. Baz is a world-renowned motivational speaker, veteran and PTSD survivor and knows how impactful life events can be.
Now he's utilizing his life story and coaching expertise to help more people grow, develop and achieve their goals. To reach his own heights, Baz Porter has had to navigate difficult times and trying situations.
These have included PTSD, addiction and depression. He knows the challenges that people face, but is also a real-world example of how to look within to thrive throughout.
It's this philosophy that's at the core of his newly updated service range. Now he's aiming to teach more clients how to use their own trauma to thrive across the different fields of their life.
A range of personalized services are available, and clients can book Baz for motivational speaking engagements, transformational coaching, spiritual guidance, and his bespoke mentorship program.
His mission is to help each client look within themselves to discover their true path to personal growth and achievement. Baz guides clients to self awareness and self empowerment, and strives to help everyone he works with open their world to harmony.
In coaching one-to-one with Baz, clients will learn how to tune into their intuition and reveal who they really are. These programs are available both in person and remotely, enabling Baz to connect with more people around the world.
Baz states: "A dedicated Spiritual Thought leader knows to first help you change the way you operate on a deeper level. Rather than just examine your behaviors, habits, and goals, they delve into your deep-rooted beliefs and explore your connection to the divine in order to assist you in finding your true self."
Full details of the updated coaching and developmental services available can be found on the URL above.
Release ID: 88987348