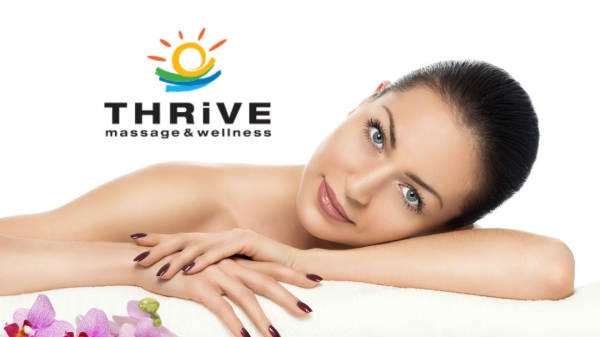 - March 22, 2017 /PressCable/ —
Columbus, OH – Thrive Massage & Wellness, a full-service Columbus, Ohio-based spa and wellness center that strives to provide clients with a wholesome health approach to relaxation, this week announced they have integrated both massage and light therapy, as well as corresponding events, to their service selection for providing numerous health and wellness benefits. One sector of the community that can especially benefit from these events are the senior citizens.
Passionate about providing a well-rounded selection of services that harnesses the natural healing benefits of massage therapy, Thrive Massage & Wellness is also offering infrared therapy, which has been proven to help with weight loss, detox, pain relief, skin purification, and relaxation.
"Integrating massage therapy into a health and wellness plan is useful for all ages, but it holds particular value for the elderly population," said Susan Rieser, Owner of Thrive Massage & Wellness. "Massage therapy is often used to temper aches and pains, tackle chronic pain, and aid long-term care. We are proud to be offering it at our full-service facility."
Thrive Massage & Wellness is the first wellness facility in Central Ohio to offer infrared light therapy and accompanying events. In order to educate clients and community members on the benefits of infrared light therapy and massage therapy, the wellness facility plans to hold frequent workshops and events that make the spa services better known to the community.
To keep visitors in the know, the Thrive Massage & Wellness team manages a Facebook page with a complete listing up upcoming events that include Reflexology, Wellness through Gardening, Yoga Classes, and more. The next scheduled event at Thrive is Iridology: An Introspective Look Into Your Own Eyes on March 29, followed by Gentle Hatha Yoga every Thursday in April.
"Spread the word on the offering of our massage and infrared light therapy services, and head on over to our website today to learn more about our commitment to health and wellness through the spa experience," said Rieser.
Release ID: 175608