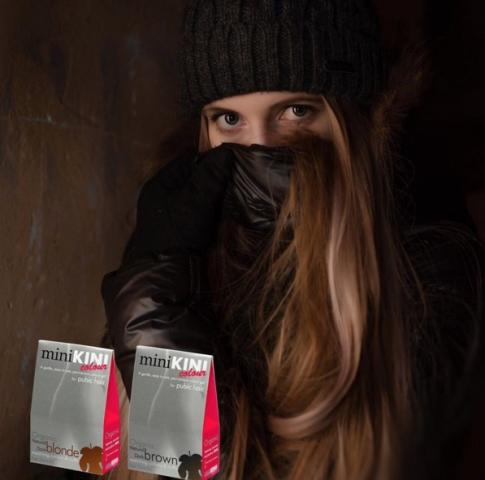 - May 17, 2018 /PressCable/ —
For many women, Gray hair down below in the intimate area is an inevitability and considered a rite of passage. Cut it, style it, go Hollywood bare; there's now so many ways to deal with your pubic hair. We all know pubic hair is natural and has its benefits but here are some facts you may not be privy to:
1) You can go white overnight! although still not throughly understood, Canities Subita is the recognised medical term for hair turning white overnight.
2) Most women groom their nether region and remove white hairs even though they know pubic hair has its benefits (The Great Britain cycling team banned bikini waxes during the Olympics because the hair protects against chafing).
3) Pubic hair transplants are increasingly being performed, especially in countries like Korea where permanent laser hair removal has been popular for many years. So if more and more people are deciding to keep their pubic hair, the real issue becomes whether or not to keep it natural or dye gray hairs! Whilst women routinely dye their head hair, most are blissfully unaware that pubic hair dye exists.
The idea for creating miniKINI pubic hair color came about when British hair dresser Teri Baker picked up on increasing inquiries about how to cover gray pubic hairs. With many years of professional hair dressing experience behind her, Teri began working on her own brand of pubic hair colors and finally launched the miniKINI range in 2012.
Teri says: "We like to connect with our customers whenever we can. Facebook engagement through product awareness campaigns, and releasing these little factoids ahead of the miniKINI launch are what made all the difference."
What makes miniKINI so different to other hair dyes is the high concentration of organic ingredients. Two color combinations have been formulated to cover the vast majority of natural looking hair colors. These are Dark Blonde and Dark Brown. Fun color pink, aptly named Glampuss, is also available.
Please visit our website for further information about miniKINI and Glampuss pubic hair dyes.
Release ID: 346324