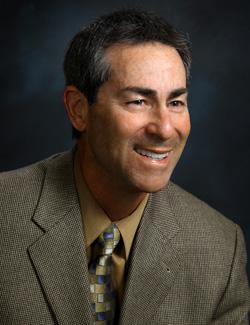 - October 29, 2020 /PressCable/ —
The Southern California Pulmonary and Sleep Disorders Medical Center has reopened its professional medical services after relocating its sleep study clinic to 317 S. Moorpark Road, providing residents of Thousand Oaks and Southern California with a newer, more spacious facility where sleep disorders can be diagnosed and treated.
More information is available at sleepmd4u.com
The new center has relocated from the campus of the Los Robles Regional Medical Center, where it had been since 1984. The expert physicians and qualified technicians at the newly reopened Southern California Pulmonary and Sleep Disorders Medical Center are dedicated to helping patients determine if they have a disorder and recommending an appropriate course of treatment.
The new clinic, still located within Thousand Oaks, can provide solutions to a number of common sleep disorders, including snoring, sleep apnea, restless limb syndrome, narcolepsy, excessive daytime sleepiness, and fatigue. The relocated medical facility helps people suffering from sleep disorders in Southern California, including Los Angeles, Malibu, Westlake Village, and Camarillo and surrounding areas.
The local facility's medical director, Dr. Ronald Popper, is board-certified in sleep disorders medicine by both the ABSM (American Board of Sleep Medicine) and the ABIM (American Board of Internal Medicine). Moreover, the Thousand Oaks practice has been fully accredited by the AASM (American Academy of Sleep Medicine) since 1985.
The main focus and expertise of the clinic is in treating Obstructive Sleep Apnea (OSA), which is associated with pauses in breathing during sleep. If left untreated, OSA can lead to hypertension, heart attacks, strokes, congestive heart failure, irregular heart rhythms, diabetes, depression and daytime sleepiness.
The expert team at the Southern California Pulmonary and Sleep Disorders Medical Center aims to diagnose and treat such sleep disorders before they cause long-term damage. Additionally, restless limb syndrome (RLS) and insomnia can both cause daytime sleepiness and can make completing everyday tasks more difficult.
The relocated medical center's team can assess symptoms and study patients' sleep to establish diagnoses and recommend treatment options. This assessment may include a polysomnogram, which is a sleep study that allows medical professionals to gather information through painless electrodes while the patient sleeps comfortably in the center.
The qualified professionals at the medical center ensure the comfort and safety of all of their sleep disorder patients and, through this process, can identify abnormalities in the quality and quantity of patient sleep. The recently relocated sleep study facility can be found on S. Moorpark Road, Thousand Oaks.
More information is available at sleepmd4u.com, or by calling +1-805-557-9930.
Release ID: 88983181