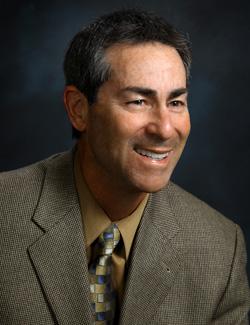 - November 3, 2020 /PressCable/ —
Southern California Pulmonary & Sleep Disorders Medical Center, a sleep therapy center serving Thousand Oaks, Malibu, and the rest of Southern California, has launched Bongo Rx Therapy, an FDA-cleared treatment option for mild to moderate Obstructive Sleep Apnea that requires no mask, machine, electricity, or batteries.
For more details, visit https://sleepmd4u.com/bongo-sleep-apnea-therapy-device
The Bongo Rx device has soft silicone nasal seals that fit just inside the nostrils, and allow the user to breathe normally as they sleep. Unlike popular CPAP sleep apnea devices, Bongo Rx does not require a machine or mask, nor any other accessory like a hose or humidifier. It also does not need to be powered by electricity or batteries.
The device's nasal seals feature small valves that open upon inhalation. When the user exhales, the valves close, directing the air to precisely sized venting holes. This creates EPAP, or Expiratory Positive Airway Pressure, which prevents the airway from collapsing and keeps it open until the user inhales again.
Bongo Rx offers a convenient and comfortable alternative to treatments that require a mask and a machine. While CPAP has been considered the gold standard for the treatment of OSA, many patients have difficulty adjusting to a CPAP mask while sleeping, and find the sound of the CPAP machine to be disruptive.
Dr. Ronald Popper, MD, the founder of Southern California Pulmonary & Sleep Disorders Medical Center, recommends Bongo Rx to mild or moderate OSA sufferers who are non-compliant with CPAP treatments and are looking for more user-friendly options.
According to Dr. Popper, "If left untreated, Obstructive Sleep Apnea can be detrimental to your health and your quality of life. Bongo Rx is a new prescription device that represents the next leap in sleep apnea therapy."
The device is small enough to fit into pockets, making them highly portable and ideal for traveling. Unlike other nasal patches, Bongo Rx is reusable. And because it does not require electricity or batteries, it is also considered an environmentally friendly treatment option that can help reduce the users' carbon footprint.
Southern California Pulmonary and Sleep Disorders Medical Center was the first non-hospital and non-university sleep disorder center to be accredited by the American Academy of Sleep Medicine. Its founder and Medical Director Dr. Ronald Popper is Board Certified in Sleep Disorder Medicines by the American Board of Sleep Medicine and the American Board of Internal Medicine.
For more information on the center and their services, go to https://sleepmd4u.com
Release ID: 88983974