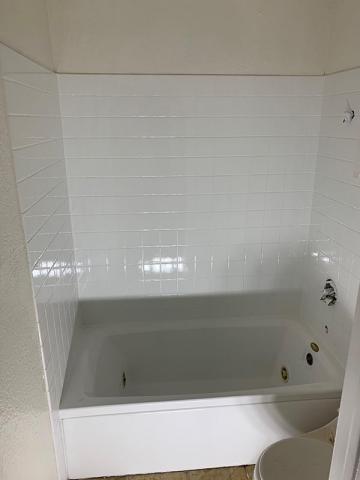 - October 14, 2021 /PressCable/ —
Widely known and trusted for its premier tub and tile reglazing services, JLF Tub & Tile Reglazing has expanded its countertop resurfacing services to residential and commercial clients in Thousand Oaks. Professional kitchen countertop resurfacing enables customers to save time and money.
More information can be found at https://jlfreglazing.com
Some kitchen countertop materials are more adapted to resurfacing than others. Any smooth surface, such as laminate, stone, marble, or glass, can be resurfaced by removing and replacing the laminate or adding a new layer. JLF Reglazing uses a detail-oriented method to rejuvenate kitchen countertops to look like new. Other surfaces such as tile can also be re-glazed.
The market demand for countertop resurfacing follows the countertop market itself, which is expected to grow at a rate of 2.8% per year to $42 billion by 2024. It is anticipated that the market will be driven by an increase in domestic kitchen and bathroom remodeling. At the same time, people are becoming more willing to upgrade to more expensive materials like granite and engineered stone in order to increase the value of their homes.
JLF Reglazing technicians work closely with clients to ensure that the project meets their objectives and timeline. The exact work involved in countertop resurfacing depends on several factors including the type of material, a customer's preferences, and the area to be repaired. On average, the cost of resurfacing a kitchen countertop is significantly lower than a complete countertop replacement.
Besides a wide range of colors, the company offers a selection of speckle treatments that give counters the appearance of granite or quartz. The base coat and speckle finish are applied in a multi-step procedure, followed by a clear coat to seal and protect the surface. As a result, the finish is extremely resilient and long-lasting.
About the Company
Headquartered in Simi Valley, JLF Tub & Tile Reglazing was founded to provide top-quality bathtub and tile refinishing services that restore tubs, sinks, countertops, and tiled surfaces to pristine condition. The company identified a clear gap in the market as homeowners would often purchase a new tub once theirs had degraded – usually at a high cost. The team's ongoing mission is to give all customers an affordable option to revitalize and restore tubs, tiles, and countertops at competitive rates.
"We know so many people who have wasted money on both tubs and countertops," said a company spokesperson. "They either buy something brand new or they try the DIY approach. But our rates are good and our reviews are excellent – we are fair, friendly, and we know what we are doing."
More information on the company's services can be found at https://marketersmedia.com/simi-valley-ca-bathtub-reglazing-resurfacing-expert-anti-slip-finishing-launched/89044933
Release ID: 89049220