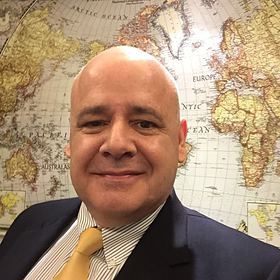 - February 22, 2017 /PressCable/ —
Thomas D'Innocenzi, Founder of Nova Advisors has announced a unique consulting service that allows small and medium size enterprises to compete globally and rapidly grow market share cost effectively. The Global Sourcing and Business Development service will utilize their locations in Asia and the United States along with a very large network of buyers and suppliers that has been developed over 25 years.
"Having built and managed sourcing and business teams for large companies throughout my career, I recognized an opportunity to offering a more streamlined and cost effective service that would allow companies to compete globally where they could not budget for it before" explained Founder and Principal Consultant Thomas D'Innocenzi. "Up until now, the ability to setup a Global Sourcing operation in Asia for low cost contract manufacturing solely belonged to large corporations that had the capital. In addition, the ability to market goods and services into large regions such as Southeast Asia with a population of 700 million solely belonged to large corporations that had the capital. Now, I give small to medium size enterprises the ability to compete in Global Sourcing and Business Development in Southeast Asia, China and beyond with our ability to leverage our network, locations, contacts, and knowledge to quickly gain market share at a much lower cost threshold."
The Business Development segment of the service in Asia and the US includes rep office creation and management, salesforce development, product regulatory compliance, local legal support, local branding, local advertising, sales and product support, market planning, competitive analysis.
The Global Sourcing segment of the service which addresses the whole Asia-Pacific region includes product specification management, supplier vetting (identification, regulatory compliance, GMP, ISO, QA, QC), backup supplier and risk management, pricing and contract negotiations, commodity tracking, category management, product management, creation and management of local Asian global sourcing offices.
The Southeast Asia location offers US and European customers an immediate local presence when utilizing the new service for either Business Development of Global Sourcing in Asia. The Bangkok-based office has easy reach through SE Asia and China and is very cost effective in operation. Areas serviced from this location include Shanghai, Seoul, Hong Kong, Bangkok, Ho Chi Minh, Vientiane, Kuala Lumpur, Singapore, Manila, Cebu.
The US office location offers Asia-based clients a cost-effective US market entry point for their products or services. We understand the needs of the local Asian culture and the business acumen of US buyers and we create and execute a methodology of closing deals that are mutually beneficial and promotes trade.
About Nova Advisors
Based in Jacksonville, Florida and Bangkok, Thailand, Thomas D'Innocenzi, Founder and Principal Consultant of Nova Advisors helps companies compete globally by offering expert Global Sourcing and Business Development consulting services. Mr. D'Innocenzi has over 30 years of experience in international trade and business development with multinational corporations in the US and Asia. He has worked and lived in several countries in the Asia Pacific region. With locations in the United States and Asia and with a large global network of buyers and suppliers, Mr. D'Innocenzi offers a value-added unique service for customers seeking to effectively expand their market footprint globally while managing risk. More information about the business can be found at http://www.novaadvisors.com. Contact phone numbers are United States: +1.904.307.6414 and Asia: +668.7.800.1015
Release ID: 171641