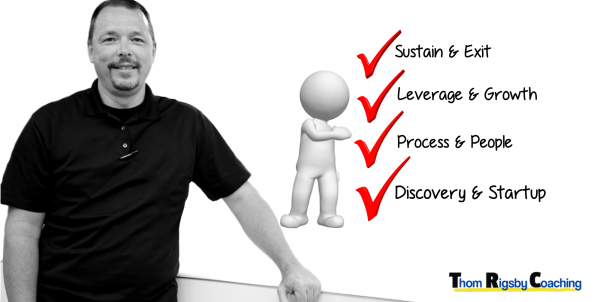 - June 28, 2016 /PressCable/ —
Thom Rigsby Coaching will be holding a free webinar on Tuesday, July 5, 2016, 7:00pm CST – Freedom Week – Reaching Business Development Goals. This webinar will reveal the things that are potentially holding businesses back from achieving their business development goals.
Learn to: Identify if a business is stuck in one of the 4 stages of business development. Get at least two immediate "take aways" to get back on the path to success. Develop a systematic approach to business develop that will help build a business that dreams are made of.
Thom Rigsby will be leading the presentation and says this webinar is a chance for business owners to hear why people get stuck and can't achieve their goals. Thom will present The 4 Stages of Business Development and show business owners where to focus attention. The first week in July marks the beginning of the second half of the year. This is the halfway point for businesses goals for the year. Participants will be able to ask questions live and get information not readily available through other channels.
People interested in the Freedom Week Webinar can register free at http://www.thomrigsby.com/webinar-reaching-your-business-development-goals/. Additional time slots may be available as the webinar will be running all week. Be sure to go to the link and find a time that works best.
About Thom Rigsby Coaching
Thom Rigsby Coaching was founded in 2007 and serves the Small Business Owners industry. Building on the experience of coaching many startup and existing businesses alike, Thom and the other business leaders at Thom Rigsby Coaching have created a core set of classes, workshops, master mind groups, and seminars bolstered by video on demand training and extended with one-on-one and group coaching opportunities. Thom is best known for educating and supporting business owners and leaders to get unstuck and achieve incredible success..
Release ID: 121334