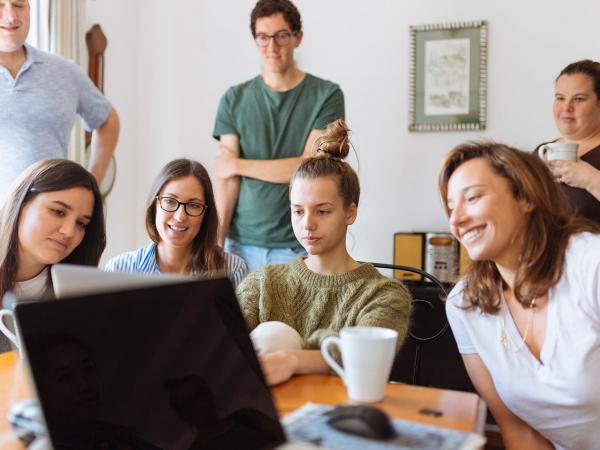 - January 4, 2022 /PressCable/ —
Think Tribe Technologies, a leading ERP Solution provider in the UAE has strategically partnered with Xeno to bring AI Based CRM solutions to the MENA region.
This partnership comes at a time when the retail Industry is going through massive changes in the region and AI based CRMs will help retail brands to increase conversions.
Think Tribe Technologies has been at the forefront of successfully delivering ERP solutions in the UAE to clients ranging from conglomerates to mid-sized brands. With the Xeno partnership, Think Tribe Technologies will be able to provide end to end solutions, right from operations to Omni-channel consumer engagement, and assist customers in their digital journey.
"We are pleased to introduce the next generation of CRMs to the region. Brands that use Xeno will have the advantage of creating a 360-degree view of customers across stores, e-commerce, loyalty and feedback systems." said Steve Raju, Director of Think Tribe Technologies.
Zia Manna, Director of Think Tribe Technologies is of the opinion that "Unlike traditional CRMs, Xeno is AI driven, which gives it the intelligence to go very deep into customer understanding and that's the most important part."
Think Tribe's core competency has been its ability to understand customer requirements and provide enterprise solutions that exactly match the desired outcomes. The brand has always been known as a one-stop shop for ERP Software Dubai along with complementing verticalized enterprise solutions.
"The partnership with Xeno now gives Think Tribe the ability to provide ROI to brands who are serious about driving digital consumer engagement and want to use the power of AI to stand apart in the marketplace", says Mallesh Reddy, General Manager of Think Tribe Technologies.
According to research, retailers who have the ability to provide personalized experiences are able to drive up both customer loyalty and the top line.
Personalizing the customer experience will yield more engaged customers and drive up sales. In general, a positive customer experience is hugely meaningful to a retailer's success: it yields 20 percent higher customer-satisfaction rates, a 10 to 15 percent boost in sales-conversion rates, and an increase in employee engagement of 20 to 30 percent.
Xeno's personalization engine is also able to create campaigns that are relevant for each and every individual customer across SMS, email, Facebook & Instagram. This will come as a boon for marketers, who can use Xeno's AI to identify the right audience for any campaign in just 3 clicks and improve campaign conversions by 10% to 50%.
For more information on Xeno and Think Tribe Technologies, visit: https://www.think-tribe.com/xeno.html
Release ID: 89058819