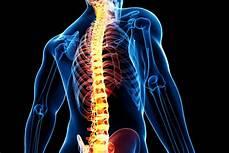 - March 17, 2021 /NewsNetwork/ —
The Spinal Injury Center, a chiropractic clinic based in Indio, CA, launched updated spinal decompression services for non-surgical treatment of severe sciatica and lower back pain for patients in Thermal, CA, and the surrounding areas.
More information is available at https://www.myspinalinjurycenter.com/spinal-decompression-indio
With the new announcement, the clinic aims to provide its patients with the most up-to-date chiropractic services for managing pain and improving the overall health of the spine and body function.
Chiropractic care is a natural form of health care that assists with disorders of the musculoskeletal system and the nervous system. Spinal decompression is a natural non-surgical treatment that involves using traction or a motorized table for treating different conditions, including neck or back pain, sciatica, herniated discs, degenerative disc disease, worn spinal joints, and diseased or injured nerve roots in the spine.
The Spinal Injury Center offers its patients who suffer from chronic lower back pain a comprehensive physical exam and diagnostic tests. Once the individual is diagnosed, the center's chiropractor recommends a customized course of treatment.
The course of spinal decompression treatment takes from four to six weeks. Each session usually lasts no more than 45 minutes.
Dr. Marco Cazares is the leading specialist for spinal decompression treatment in the Coachella Valley. Using computer software, he customizes the therapy for each patient's needs. The traction allows relieving pressure on the affected discs by moving the patient's spine. Stretching and periodically relaxing the spine changes both its force and position. The treatment promotes disc regeneration and spinal rejuvenation.
The Spinal Injury Center offers a holistic approach to pain management and injury recovery. The center's chiropractors can reduce pain and improve blood flow with a realignment, while bone and joint specialists can suggest lifestyle and dietary changes. Massage therapy offered by the center complements the chiropractic treatment. More details can be found at https://www.myspinalinjurycenter.com
"The initial exam is lengthy and thorough," said a satisfied patient. "The treatment is unparalleled. They do an assortment of different therapies including a target area massage. Patients will feel pampered, taken care of, and better as well."
Interested parties can find more information by visiting the above-mentioned website.
Release ID: 89001500