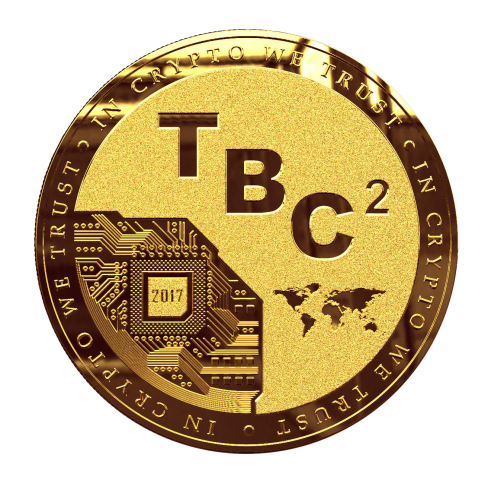 - October 24, 2017 /PressCable/ —
TBC2 (TheBillionCoin2), a Ventura, California-Based cryptocurrency investment group, have launched their new coin called TBC2 (TheBillionCoin2).
The website lists all coin details, specifically that it is decentralized and created on Ethereum Network, as well as being fully transparent with an open blockchain. They have stated that public exchange listing of the coin will follow the initial coin offering of 900 million TBC2 and completion of the distribution phase.
More information is available at http://tbc.erc20.club.
Recently launched, TBC2 (TheBillionCoin2) cryptocurrency site includes an 18-page White Paper of TBC2 (TheBillionCoin2), wallets, guides and news. The website also lists six reasons for investing in TBC2 (TheBillonCoin2) as well as a company Roadmap and a comparison chart between TBC2 and other Cryptocurrencies.
The 18-page White Paper lists a detailed history of TBC2 (TheBillionCoin2), token specifications, wallets, block explorers and listings, along with distribution details. The wallets section of the site lists compatible Ethereum wallets, as well as incompatible wallets. The guides help users to set up their wallets and to purchase TBC2 (TheBillionCoin2).
The six reasons to purchase TBC2 (TheBillionCoin2) listed on the site include the fact that the coin is an open source code with low fees and fast transactions; it utilizes third party wallets, very secure and currently in the distribution phase. The Roadmap has 6-stages: Creation of the Cryptocurrency, Token Distribution, Public Exchange Listing, CoinmarketCap Listing, Cryptocurrency Payment System Inclusion and finally Charity and Disaster Relief. At present, TBC2 (TheBillionCoin2) is in Phase Two – Distribution.
TBC2 (TheBillionCoin2) is an Ethereum-based ERC20 compliant token that utilizes the Ethereum Network, Block Explorers and Apps. As such, the coin is a publicly traded token.
When asked about TBC2 (TheBillionCoin2), a spokesperson for the company said, "We have created TBC2 as a stand-alone cryptocurrency. Many of the administration team invest in other Cryptocurrencies so we understand the ethos behind this form of currency. Our development team also consists of professional experts from all over the global."
To find out more about TBC2 (TheBillionCoin2) please visit the link above.
Release ID: 253997