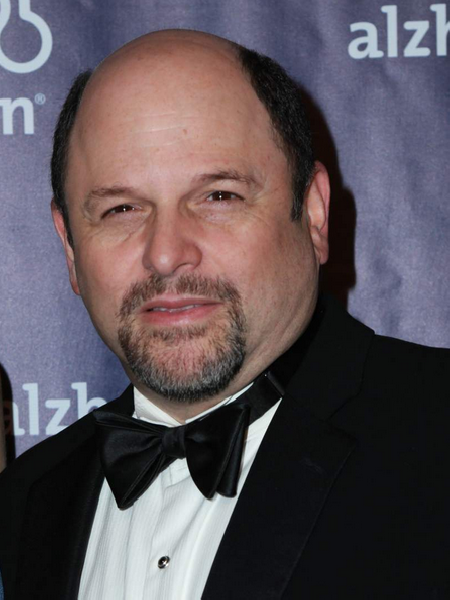 - April 8, 2015 /PressCable/ —
In a twist of irony almost too good to be true, it was just announced that Jason Alexander, better known as George Costanza on Seinfeld, will be returning to the stage on June 9 to take over the role of Normal Drexel in the hit production Fish in the Dark.
What makes this announcement so stunning is that the writer of the play, Larry David, also wrote Seinfeld, and even based Alexander's character, George Costanza, loosely on himself. In fact, Alexander hasn't been on stage since 1990 when he played in "Accomplice". He didn't leave without first achieving success though. He won a Tony Award in 1989 for his role in Broadway playing Jerome Robbins.
So it seems that the man who caused Alexander to leave the stage is finally bringing him back. Up until June 9, David himself will play in the role, and when asked how he felt about Alexander taking over for him, he said that he is thrilled because now he can finally enjoy the show.
Fish in the Dark begins March 31 and runs through July 31, but if fans want to see Jason Alexander in the leading role, they will have to plan to attend after June 19. And if they want to see his return performance, TheatreTicketBank.com advises that fans reserve their tickets now. "As of today," a spokesman from TheatreTicketBank said, "There are only 116 seats left for Alexander's first night in the role. So if fans are serious about seeing his Broadway comeback, they better act quickly."
Fish is the Dark is noted as having the same deadpan comedy that made Seinfeld such a runaway hit. In fact, one reviewer said that the play is the love child of Seinfeld and Curb Your Enthusiasm, both conceived and written by David. The play is about Normal Drexel, who is a middle-aged urinal salesman whose dad is about to die. As the dad is lying on his death bed, he makes Norman and his brother promise that one of them will allow their mother to live with them for the remainder of her life. Because the dad's intentions weren't clear about which one he wanted the mother to live with, Normal and his tired wife become her keepers. Norman, who is socially inept, alienates everyone around him except for his housekeeper, who is keeping a major secret about her 20 year old son.
The reviews for this play are in, and they're fantastic. But remember, if fans want to see Jason Alexander on his Broadway comeback appearance, they can't wait. Fish in the Dark tickets will be gone soon.
About TheatreTicketBank: TheatreTicketBank.com is a leading independent online theatre ticket broker that specializes in obtaining premium and sold out sports tickets, concert tickets and theater tickets to events nationwide. Ticket price is dependent on the current market price, which is usually above the face value of the ticket. TheatreTicketBank is not affiliated with any of the venues, teams, performers, organizations or with Ticketmaster or any other box office.
Release ID: 78443