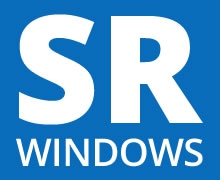 - October 24, 2017 /PressCable/ —
The World Egg Bank (TWEB) will be attending the American Society of Reproductive Medicine Scientific Congress and Expo (ASRM) in San Antonio, Texas from October 28-November 1, 2017.
This year's conference is centered around advancing reproductive medicine to build healthy families. The presentations will be led by top experts in reproductive medicine, on topics such as infertility, reproductive surgery, embryology, and menopause. ASRM is touted as being the premier education and research meeting for Reproductive Medicine in the world.
Diana Thomas, Founder/CEO, Caderina Carrizosa, COO, Tonya Heilbrun, Client Representative, Brian LoManto, Laboratory Manager, Dr. Kimball Pomeroy, Scientific Director, and Dr. Patricia McShane, Director of Clinical Operations, will be representing TWEB at ASRM. They will be located at booth #926. The TWEB team is looking forward to meeting a wide variety of industry professionals, networking to make new contacts, and learning about the recent advances in reproductive medicine.
"This is the largest conference The World Egg Bank attends and the team is excited to meet new clinics and educate them on the advantages of working with The World Egg Bank," said Heilbrun. As the main point of contact for potential recipients, Heilbrun will be meeting with doctors, nurses and other reproductive professionals so they know their patients are in good hands. "The World Egg Bank is honored to be attending and looking forward to learning from other companies and professionals on the latest trends in reproductive health.
The World Egg Bank sets high industry standards for egg quality and cultivating close relationships with egg donors and recipients. TWEB operates a state of the art retrieval facility with a singular focus on egg freezing. This has shown to further improve egg quality by providing consistent and better controlled monitoring, procedures, and environment. TWEB's roster includes hundreds of donors and has thousands of eggs available for immediate shipment.
For more information on The World Egg Bank please visit, http:/www.theworldeggbank.com.
Release ID: 253952