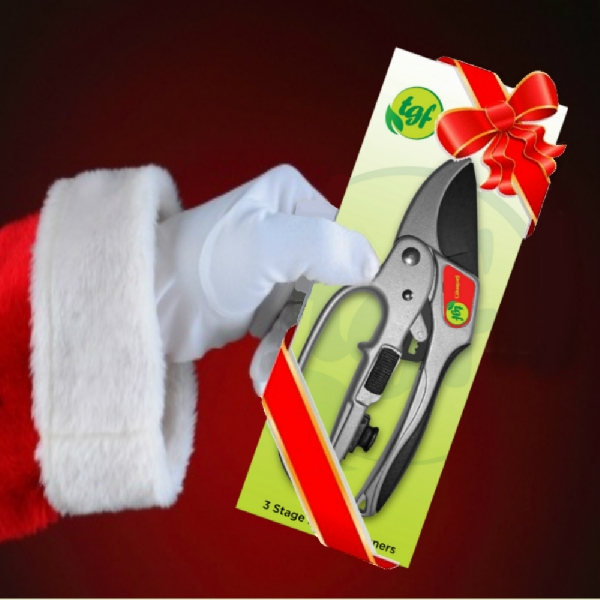 - November 24, 2014 /PressCable/ —
Dateline: Berwick NS, Nov 24th, 2014
The Valspring Group located in rural Berwick Nova Scotia , Canada announced today that it is about to launch a major promotion to capitalize on the Black Friday, Thanksgiving and Cyber Monday market.  
Effective immediately, the company will be launching its first major Christmas and Holiday season promotion.  The growth of the American Thanksgiving week market including both Black Friday, Nov 28th, 2104 and Cyber Monday, Dec 1st, 2014 has grown into a full blown retail phenomenon.  
According to company President, Paul Grimm:  "Our company intends to capture a good share of the on-line market for ratchet anvil pruners and features "The Gardener's Friends" line of products including the very popular TGF Ratchet Pruners."  He continued:  "We have set very high sales goals for this Christmas and Holiday Season"  
The compnay primarily markets its products using the services and fulfillment by Amazon.com.  It has created a special coupon code CAZDS4CM which the customer can use at the checkout to gain a super 20% holiday discount.  
Paul Grimm went on to say:  "In this economic environment, businesses, especially those in retail sales must employ every possible advantage to gain market share.  And though The Valspring Group has only been marketing this product for a little over a year it is gaining wide market approval. Therefore, we have set our holiday sales goal at 2000 units starting this week and ending on Boxing Day."  
The Gardener's Friend Three Stage Ratchet Pruners are made especially for people with hand mobility problems.  Becuse of their unique ratcheting action, these can be operated by people with mild to moderate reduction in hand function.  These include conditions like  Carpal Tunnel Syndrome, Arthritis, Tendonitis.  
The mechanical advantage (leverage) provided by the tool allows the user to prune trees, shrubs and flowers with greater ease and helps reduce the numbness and pain associated with the use of gardening tools.  
The company plans to continue the expansion of its line of gardening tools for people with mild disabilities.  
Release ID: 68945