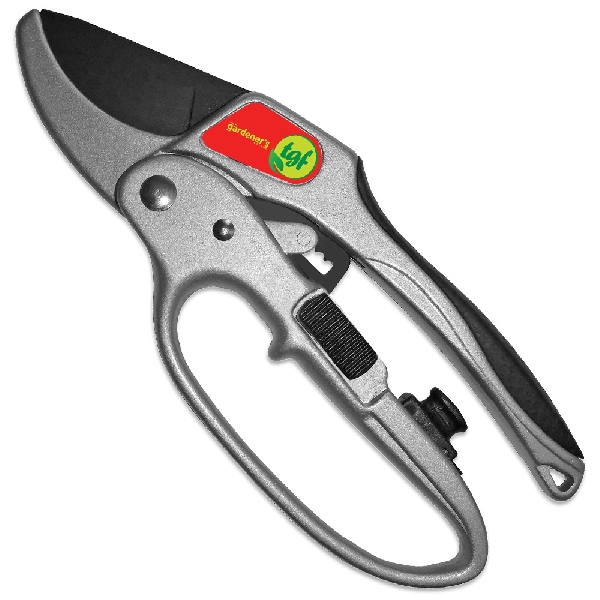 - June 15, 2015 /PressCable/ —
Berwick, NS Canada – June 4, 2015 /Press/Cable –
Whether or not dad has a green thumb, is a veteran gardener, or has never gardened, the perfect gift should not be one that's tied around the neck. Think "out-of-the-box" this year and give dad a gift that will afford both physical and mental benefits – The Gardener's Friends' gardening tools. A gift like this may even incentivize dad to take up gardening as a new hobby.
It has been documented that gardening provides both mental and physical benefits. Mentally it can be a great stress reliever, can help with depression and increase self-esteem. Physically, if one spends at least 2.5 hours gardening each week, it is equivalent to the required amount of moderate exercise necessary to cut stroke and heart attack risk. Additionally, in one study, researchers concluded that daily gardening could be the single biggest risk reducer for dementia.
Keep dad happy and healthy beginning now and take full advantage of this special 20% discount. In addition to the discount, TGF extends a lifetime guarantee on all products. Don't choose just one, fill an entire basket with a variety of tools.
The Gardener's Friends' collection of tools were specifically designed for those with weak hands, or any type of hand immobility including pain from arthritis. There are many from which to choose.
The 3-stage Ratchet Pruning Shears – ideal for trimming hedges and garden clipping, pruning. , and the Folding Pruning Saw – ideal for backyard gardening,
Grimm said, "This was personal. As a professional nurseryman and gardener, when I began to have problems with mobility and pain in my hands, I had to do something. This was my passion and livelihood." Subsequently, Paul created The Gardener's Friends (TGF) as part of the Valspring Group of companies. The sole mission of is to honor fathers with appropriate tools to continue with their passion or hobby of gardening.
In order to take advantage of this generous discount, customers must insert this coupon code during the checkout while placing an order. – Coupon Code is FATHDAY2 and it remains in effect until June 30th, 2015 at midnight.
For more information, visit thegardenersfriends.com Contact Information Name: Paul Grimm Email: mail@thegardenersfriends.com Organization: The Valspring Group Address: PO Box 157, Berwick NS, Canada BOP 1E0 Phone: 800-273-1491
Release ID: 84450