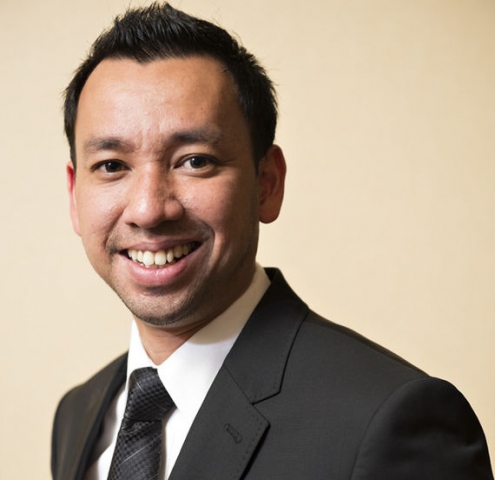 - October 27, 2017 /PressCable/ —
"For one to be successful, you need to focus on the things that you have on your hand and keep motivating yourself with positive surroundings" quotes Datuk Amhari Efendi Nazaruddin, a native of Selangor, Malaysia and a US-based Eisenhower Scholars associate who is quite respectable in the Malaysian political space and it's community at large.
Since 2009, Mr. Amhari Nazaruddin has worked directly with the Prime Minister of Malaysia on national economic policies and the annual budget. He is also a permanent member of the Malaysian Economic Council and the online strategist for the Prime Minister's presence on the internet. His outstanding work within the political field is a proof that he has done his best to provide ultimate and prodigious services to humanity.
Dato Amhari has contributed greatly in public service and for this, received the degree of Commander Of State Services carrying the title of "Datuk" from Yang di-Pertuan Agong Tuanku Abdul Halim Mu'adzam Shah. This was a significant feat for him which marked the inception of his involvement with the political world. Looking forward to developing innovative ideas and putting them into practice in Malaysia, Dato Amhari Nazaruddin is aimed at introducing technological advances into the political arena to provide maximum benefit and updates to the general public.
In recent interviews, Amhari Efendi has been frequently asked what his recommendations for anybody who wanted to follow in his footsteps are and according to him, the key is paying attention to details and raising oneself to the level of those who admire. He has also responded to questions on the driving force behind his impeccable success and explained that it all boiled down to his unbeatable dedication which is a notable trait in successful people.
Indeed, Dato Amhari's works in the political space are undeniable. Notably, one of the proudest moments of his career was being made a permanent member of the Malaysian Economic Council, hence the title 'Director of Economic Division/Special Officer to The Prime Minister. Reflecting on this recognition, he said his past achievements actually helped build his momentum towards the present day.
As technological innovations are required in day to day life, people are being shown a more efficient way to do things, and these processes get results. Datuk Amhari Efendi Nazaruddin has indeed continued his creativity proven to have a great impact in Malaysia and aspirants following in his footsteps.
On his fellowship, Mr. Amhari Efendi Nazaruddin studied applied citizen empowerment, social economics, political campaigns, and digital communication. His major areas of interest are Communications, Media, Economics, Politics, and Government.
Release ID: 256374