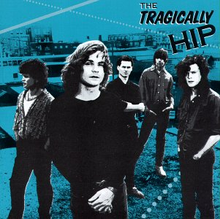 - June 1, 2016 /PressCable/ —
The Tragically Hip, one of Canada's most iconic bands, has just announced that they're adding 4 new shows to their already hectic summer tour after so many fans expressed disappointment that they were unable to get tickets. Apparently, when tickets went on sale Monday morning, they were sold out within minutes, and some fans are upset. Promoters say the shows were added due to "overwhelming demand." The additional shows will take place in Vancouver on July 26, Edmonton on July 30, Calgary on August 3, and Toronto on August 14.
Fans are desperate enough to see the band that they have started a campaign asking the CBC to broadcast the concert. One Facebook fan, in his efforts for the campaign, said "The Hip have had a defining influence on our country, and for so many of us, are core to our identity as Canadians." And Peter Mansbridge when referring to The Tragically Hip, once said "They are the musical chroniclers of our times."
What makes this concert even more important is that Gord Downie, the band's lead singer, has been diagnosed with incurable brain cancer. The singer is only 52, but he's not letting the illness stop him. He plans to tour with the band, and although his doctor has cleared him for the tour, Downie has to be monitored closely in order to avoid becoming exhausted, and also to watch for other issues that could appear.
"Fans are worried that this might be The Tragically Hip's last concert," says a spokesman from ConcertBank, an online third party ticket seller. "And that's heartbreaking to them. They just want to make sure they have the opportunity to see the band while it's still possible."
And tickets are going quickly, even with the 4 new concert dates that have just been added. Upon checking, and the first show, which takes place in Victoria, BC, only has 52 tickets left as of this writing. And with the band's much anticipated upcoming album, Man Machine Poem, being released June 17, they'll go even faster. "The bottom line is that if you want to get The Tragically Hip tickets, you can't wait," said the spokesman. "Because with circumstances like this surrounding the band, they absolutely won't last long."
About: ConcertBank is an independent online ticket broker that specializes in obtaining premium and sold out sports tickets, concert tickets and theater tickets to events nationwide. Ticket price is dependent on the current market price, which is usually above the face value of the ticket. Those people interested in getting great seats for upcoming concerts are encouraged to visit the website or call 844-425-0512.
Release ID: 117442