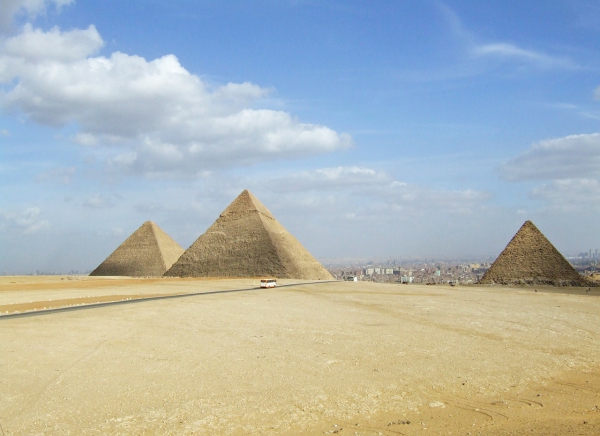 - October 9, 2016 /PressCable/ —
Leading Egyptian travel agent and tour operator Sonata Traveleg has put together a list of the 17 must-see attractions for people planning a trip to Egypt, in a bid to educate potential visitors about the highlights of this ancient country.
Strict qualifications were required for selecting the top attractions for this Egypt list. Sonata Traveleg evaluated multiple criteria in order to narrow the field to the best 17 attractions for holidaymakers in Egypt. The full list of items along with the selection criteria can be found on the company website at http://sonatatraveleg.com/2014/04/23/17-must-see-sites-in-egypt/.
Among the highest ranked are:
1. The Pyramids – World famous pyramids at Giza are a sight to behold
2. Luxor Temple – One of the most complete ancient temples, complete with Coptic inscriptions
3. Valley of the Kings – Tucked away on the west bank of the Nile in Luxor, this valley was the resting place of pharaohs for thousands of years.
4. Philae Temple – Philae is dedicated to the goddess, Isis, and according to legend, Philae Island was the burial site of her husband Osiris.
5. Temple of Edfu – Many tourists pass through the town of Edfu on their way to Aswan, but most don't stop. It's well worth a visit because it's another of the best preserved temples in Egypt.
When discussing the reasons for creating the list, Llayda Massop, Communications Manager for Sonata Traveleg said,
"We've pulled together a list of the top 17 must-see attractions in Egypt to help people when planning a trip to the country. Holidaymakers don't usually know exactly what Egypt offers, so this list gives them some great options to add to their vacation itinerary. Egypt is a beautiful country with lots of history. Hopefully this guide will inspire more people to visit."
Holidaymakers looking for the most up-to-date rankings for attractions in Egypt can view the list on the Sonata Traveleg via their website, http://sonatatraveleg.com/
Release ID: 137076