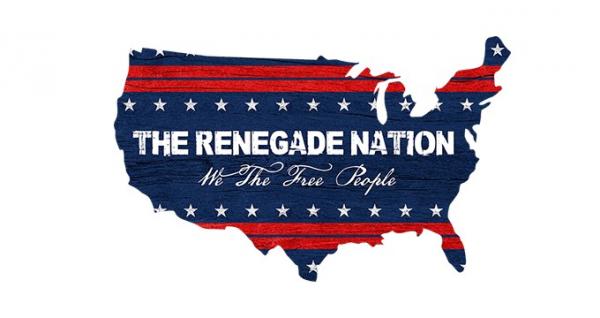 - January 1, 2022 /PressCable/ —
December 28, 2021. Penn Valley, California. The PMA Team has begun the process of facilitating a national directory of Faith Based Organizations, independent businesses, and non-profits to fully operate and thrive under their own rules and regulations dictated by their own Private Membership Agreements with their respective members. This collective Private Membership Association network will be displayed on TheRenegadeNation.org and introduced on the World's Worst Webcast at 5pm PST on Sunday, January 2nd.
"Small businesses have been fighting for survival for nearly two years since the initial 'Covid Lockdowns' were instituted by tyrannical politicians across much of the United States. While large, national businesses such as Costco, Kroger/Fred Meyer, Walmart, Amazon, McDonalds, etc. were allowed to fully operate. By contrast, small businesses, especially restaurants, independent hotels and retail stores were forced into such extreme restrictions that they couldn't generate enough sales to remain solvent. Across the USA, tens of thousands of these businesses had to close their doors; permanently, wiping out millions of jobs in the process," stated Mike Colomb, Co-founder of the The PMA Team.
Mike Colomb further states that… "The Constitutionally-protected legal structure of a PMA prohibits the ability of the government to intervene or interfere with contractual activities conducted on private property, including any type of exchanges of value between two consenting parties…just like the State cannot tell you what you can and cannot do on your private property. The law states that no State can pass any law that impairs the obligation of contract, as written in the US Constitution."
By establishing The Renegade Nation directory, The PMA Team is making available a national database of freedom-loving Americans that refuse to bow down to the tyranny enacted by an out-of-control government, whose actions do not benefit a majority of America's citizens. This directory will make it possible for Americans to locate and support businesses and non-profit entities unencumbered by political or ideological bureaucracy, and whose objectives are to provide the best products and services available to their respective members.
On November 4th, 2021, The PMA Team presented their solution on the Freedom Angels Video Podcast where Co-founders Mike and Vanessa Colomb discussed the various aspects of both the structure and mechanics of how a Private Membership Association functions.
The PMA Team has been meeting with professionals from the education and medical industries that are looking to create separate education, and medical systems, respectively, where private members will receive the best quality education and medical care by professionals that can operate autonomously from the influence of low-level 'group think' by bureaucrats and administrators beholden to political pressure. The respective designation for these major PMA categories is Private Education Association (PEA) and Private Healthcare Association (PHA).
The demand for Private Educational Associations (PEA) for parents that desire to pull their children out of an increasingly socialist public school system has grown exponentially during the last two years. Many parents are tired of the low quality of learning combined with a push toward socialist and racist teachings being disguised as promoting "equity" and "inclusion." Record numbers of parents, disgusted by school boards more concerned with their own political agenda, versus the wishes of parents, caused backlash across the country as tens of thousands of parents disenrolled their children from the public school system.
The same holds true for Private Health Associations (PHA). The current environment has demonstrated in thousands of cases across the USA, that the current US healthcare system is a farce. While the alleged pandemic was taking place during 2020 and 2021, healthcare professionals including nurses and doctors, posted videos of themselves performing dance routines on TikTok as hospitals stood nearly empty. Some hospital systems even went so far as to hire crisis actors to play the part of sick patients because their patient counts were too low to warrant any type of emergency status. In Oregon, governor Kate Brown, called on the local media to create fear by bringing in the National Guard (NG) due to an alleged "surge" in Delta variant cases, yet reports of nurses in the hospitals themselves stated that the NG members were assigned to wiping down countertops and wheelchairs with baby wipes or serving food in the cafeteria. The deceptive communication and other actions taken by these people has caused a massive amount of distrust among millions of Americans as they wonder when healthcare went from being the highest calling to serve people to a joke told in bad taste. PHA's will function as a trusted relationship between private members with the mutual goal of maximizing health.
About The PMA Team
The PMA Team is a consulting group that offers expert guidance on how entities can 'disconnect' and remove their business or non-profit entity from government-controlled public domain and taking their entity into the private domain with their own Faith Based and Private Membership Associations. The PMA Team instructs people on their private domain rights and assists them in taking their business and activities into the private domain and outside of the jurisdiction of government where they would be continually licensed, regulated, and interfered with on an ongoing basis. The PMA team was founded in mid-2020 and has already helped many people move their entities to a complete membership-based, private entity. The PMA Team is based in Penn Valley, California and is headed by Founders, Mike and Vanessa Colomb. They also own Renegade Ranch Provisions, a member-based grocery store. As well as the Healing Hub (pending) and The Renegade Nation, a national directory of Private Member Associations across the USA.
About Citizens Restoring Liberty and 'The World's Worst Webcast'
The World's Worst Webcast (WWW) is a video channel hosted by Rod Taylor of Citizens Restoring Liberty. The WWW programming is designed to inform and disclose the truths behind main societal topics ranging from government policies to healthcare to the economy. Rod Taylor is a resident of Coos County, Oregon and the host of The Rob Taylor Report a conservative radio program aired on KWRO.com on 630AM and 101.1FM.
Release ID: 89058552