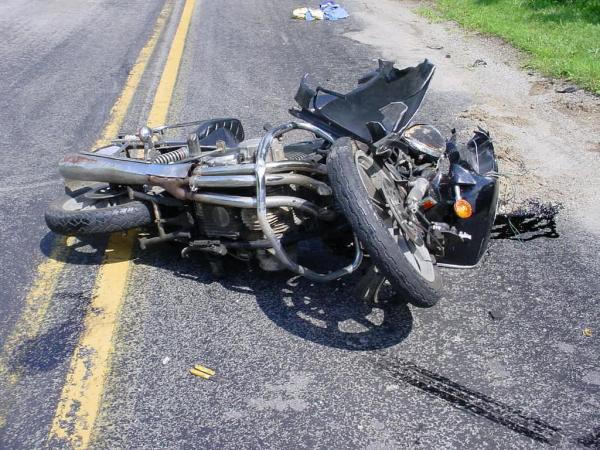 - December 14, 2021 /PressCable/ —
THE Motorcycle Lawyer — Arizona Nationally known as THE Motorcycle Lawyer, Jason A. Waechter and the US News and World Report Tier One designated law firm of O'Steen & Harrison, PLC have joined forces to create a strategic legal partnership. This alliance allows two highly specialized law firms to share human, capital, and knowledge resources. In doing so, a formidable team has been created serving the specialized needs of injured motorcyclists in Arizona.
Jason Waechter, who enjoys a national reputation as being one of America's foremost litigators, and nationally recognized Tier One attorney Jonathan V. O'Steen have worked together extensively throughout the years. As the years progressed, a friendship developed between these two successful lawyers. It was natural to unite resources designed to achieve even greater, more rewarding client outcomes.
Mr. Waechter recalls working closely with Mr. O'Steen and summarized their first case together thusly, "Years ago we handled a truck accident case together. I did not have the trucking experience and knowledge back then," he said laughingly. "I must say, Jon did most of the heavy lifting and was the main reason the outcome was larger than any case I had been involved with up to that time. I learned from Jon that champions in any one field are willing to pass their knowledge and expertise on to others. It's what makes a champion, allows for further growth and even greater success. I put those lessons learned to work in achieving an unbelievable success rate in the cases I handle while serving my clients and achieving some of the largest victories involving Michigan motorcycle litigation."
In furthering his continued devotion serving the needs of motorcyclists, Mr. Waechter points out their partnership with Mr. O'Steen will handle cases including, but not limited to:
· Car vs. Motorcycle
· Truck vs. Motorcycle
· Motorcycle vs. Motorcycle
· Animal vs. Motorcycle
· Hit and Run Accidents
· Road Defect Motorcycle Crash
· Wrongful Death Motorcycle Accidents
· Other types of Accident Cases
As mentioned earlier, the law firms have enjoyed working together on tractor-trailer accident cases. Their alliance further focuses their attention on serving the needs of families who have been affected because of the negligence of semitruck drivers. Jason and Jon look forward to aggressively pursuing client claims in the areas of:
· Lack of Proper Tractor-Trailer Training
· Aggressive Truck Driving
· Exceeding Federally-mandated Hour-of-Service (HOS) Rules
· Prescription or Illegal Drug Use
· Texting or Talking on the Phone While Driving
· Truck driver negligence / violations of Federal and state trucking regulations.
Jonathan O'Steen's law firm operates in the cities of Phoenix, AZ (including several large suburbs (Mesa AZ, Tempe AZ, Scottsdale AZ, Gilbert AZ, Chandler AZ, Peoria AZ and Surprise AZ), Prescott AZ, Tucson AZ and Payson AZ. However, from these locations he serves the entire state of Arizona including the communities of Yuma AZ, Flagstaff AZ, and Kingman AZ. This new alliance can handle serious injury and wrongful death cases involving motorcycle wrecks and any case involving a truck driver's or trucking companies negligence no matter what kind of vehicle the victim was in or on.
Release ID: 89056580