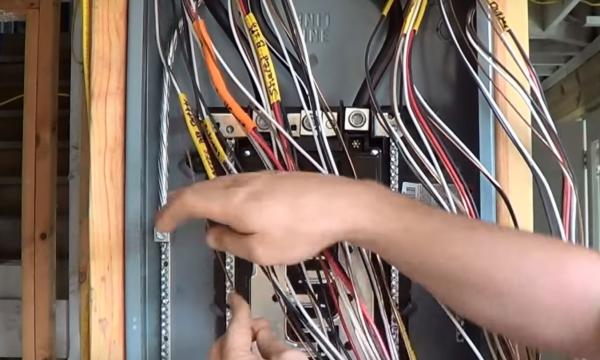 - February 11, 2020 /PressCable/ —
A new low cost, reliable electrician company has opened in the greater Brisbane area of Queensland, Australia.
Finding a trustworthy electrician to service all your electrical needs can be tough. Thankfully, a new player has entered the arena: Ranger Electrical. Covering the greater Brisbane area in Queensland, Australia, Ranger Electrical are the best because they hire only the best and believe in providing their clients the quality service they expect and deserve.
Ranger Electrical's range covers small and simple home electrical repairs all the way up to maintenance and large industrial sites, their licensed, skilled, and experienced electricians can do it all. So what services do Ranger Electrical provide? Here's just a few offerings, but feel free to contact Ranger Electrical to find out if they cover your specific needs:
Air Conditioning
In this ever increasing hot weather, it's important that your air conditioning be in top shape. Ranger Electrical can help with that by providing the the following services:
Air conditioning install
Air conditioning cleaning
Air conditioning repairs
Air conditioning maintenance
Installations
Having your electrics correctly installed is paramount, not just to avoid a fire hazard, but also to ensure everything is running smoothly and there are no unexpected costs months or years later. To this end, Ranger Electrical's qualified technicians can take care of all your install needs in the following areas:
Ceiling fan installs
Power point installs
Data point installs
Smoke alarm installs
Lighting installs
Upgrades, Maintenance, and Inspections
Everything's installed but now you want to upgrade. Or maybe something's not quite running right and you need someone you can trust to perform some maintenance. Ranger Electrical have got you covered here as well and can provide the following services:
Switchboard upgrades
Home safety inspections
Fault finding
Commercial electrical work
Test and tag
Commercial property maintenance
Already it can be seen that this new company Ranger Electrical provides a large range of services that make it difficult to compete against. What more can there be? Well, I'm glad you asked.
Quotes
Free quotations and honest feedback is an important service Ranger Electrical provides as it builds trust with the client. Questions and inquiries can be done over the phone, or a technician can be scheduled for a site visit to fully investigate the work provided and have an open dialogue with the client.
Response Time
Ranger Electrical can is open at https://www.rangerelectrical.com.au/ seven days a week, 365 days a year. Yes, even on public holidays! That means you can book an appointment at a date and time that suits you. Inquires will be responded to in less than a day so you will never need to wait long before hearing back. Their trading hours are from 7:30am to 4pm.
Pricing
Ranger Electrical does not live up to the standard electrician reputation of ripping their clients off. Instead, they pride themselves on being trustworthy and open with all their costs. Even while offering low-cost services, Ranger Electrical will never use substandard supplies with the intention that they will break soon and justify another call-out. All supplies used are top quality and meeting all Australian Industry Standards. After all, it wouldn't do to drive a client away with not only high prices, but by losing their trust in quality and lasting work.
Reviews
As of writing, Ranger Electrical currently has a five star rating on Google Businesses. Here are just a couple of the reviews written about this company:
Reggie MacDonald
5 Star
2 weeks ago
"I booked a Friday afternoon appointment expecting someone to be lethargic but instead, the technicians were extremely polite and professional. They called ahead with an ETA and worked swiftly. The fixture looks amazing and they ensured they met my expectations before they processed payment at a very reasonable price."
Birgitta Larsson
5 Star
3 weeks ago
"I'm so happy I finally found an honest, reliable electrical company. They are very professional and super friendly over the phone. They replaced an old electric fuse box for me and pretty fast too. They came highly recommended by a friend and I'd certainly recommend this company to anyone in need of an electrical service."
So if you are in need of a skilled, licensed, and trustworthy electrician to service the Brisbane area of Queensland, look no further than Ranger Electrical for all your electrical needs.
Release ID: 88945855