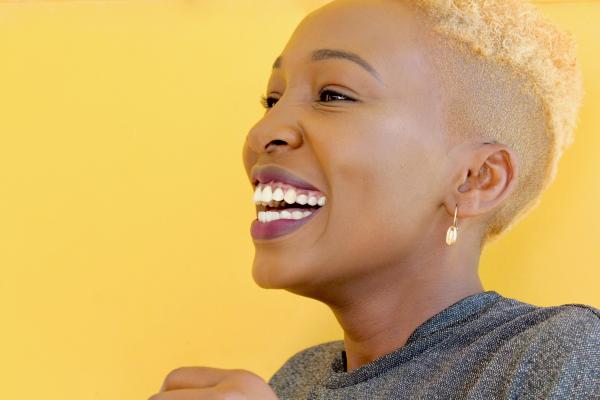 - September 17, 2019 /PressCable/ —
There's no doubt that the job market is changing, and the modern job seeker is going to have to transform the way they view themselves and how they participate in the marketplace if they want to experience career success.
Back in the day, you'd get a job and stay at a company as long as you could – the longer the better, ideally a lifetime. And those days are gone. Every job is temporary now. Even if it's secure for a couple of years, it's still temporary. And this means that as an active participant in the job market, you're going to have to look for work over and over again, which means you're going to be presenting yourself over and over again and therefore you're going to be going for interviews over and over again.
While companies are going to have to shift their perspective on how they attract and engage talent, so the job seeker too will have to change their approach to how they present themselves in the marketplace.
The shift the job seeker needs to make is to move from being an employee to seeing themselves as a business-of-one, someone who has a set of skills and attributes that are exchangeable for compensation, innovation, learning opportunities, association and often a mixture of these.
TDT & Associates, a company providing tailored resourcing and recruitment solutions, announced the launch of an updated range of career services that supports job seekers in making the transition in viewing themselves as a "business-of-one" by helping them define their value proposition – what they have to offer and how they position themselves, so that they get the work that they're good at, and work that they actually want to do.
While TDT & Associates offers one-on-one virtual coaching sessions via Zoom for job seekers who want to fine tune their interviewing skills, the downloadable Essential Interview Guide is available to any person engaging in the job market, with immediate access on any device. The Essential Interview Preparation Guide can be used for any job, any job level and any phase of the interview process. This framework serves a strong foundation for any interview and is practical to accommodate any job type so that it is relevant to each individual persons' behavioral and technical attributes and competencies.
Tanya McKey, the founder of TDT & Associates commented "This high-value EGuide is jam-packed with the best interview tips and recommendation that have been gathered and proven over 18 years' of interviewing experience across a multitude of roles and industries. The EGuide is straight forward and easy to use. It offers practical strategies on not only how to present yourself and answer interview questions, but how to discern if a role is going to be a good fit for you, help you identify any red flags as well as how to negotiate the best offer for yourself. To be a successful business-of-one, you have to ensure that you're taking on the right work so that you are stimulated, growing, expanding your skill set and being productive, as well as increasing your value, through better work exposure and skill development, so that you are able to charge your worth and be compensated accordingly.
Everything in the marketplace is about exchange, so the sooner we can start shifting from an "employee" mentality to one of "exchange", the less personal it becomes, and you can prepare yourself better without the anxiety and stress about "getting hired" and more focused on the type of work you want to do and how to position yourself to get it.
Of course, there are no guarantees as to getting a job but we do guarantee that if you start positioning yourself as a business (of-one), you're going to have a more positive and fulfilling work experience and therefore you'll need to learn how interview as a business-of-one. "
Great businesses have the right product, marketing strategy, target market, talent, financial control and passion. If you can position yourself demonstrating your value (through competencies, skills and attributes), personal presentation, understand the needs of the company you're engaging and can solve a problem or contribute to their bottom line – all with passion, you're going to be receiving job offers. It really is that simple.
Great interviews are a combination of confidence, strategy, preparation and practice. The Essential Interview Preparation Guide covers all facets of the interviewing process so that any person can prepare for any job interview. Doing the practical exercises will significantly boost your confidence – which is really what companies are looking for. People have confidence in people who are confident in themselves and the more confident you feel, the more you're going to attract the right opportunities to you. This will also allow you to relax and engage in the interview process in a more authentic way which encourages open discussion to assess if the role fits both parties.
This EGuide is dedicated to individuals at all levels, from graduates to executives. There may be some differences in process from company to company and the more experienced a person is, the context of questions and answers will be at a higher or different level, but the way you answer interview questions is universal.
Tanya said: "Our EGuide can assist any job seeker in identifying obstacles or blind spots that they are not even aware of and takes one out of thinking that you need to compete with somebody else to get a job, and to rather focus on presenting your self in the best way".
Find out more about how you can present yourself as a business-of-one and get the work that you want by visiting the TDT & Associates website here.
Release ID: 88919275