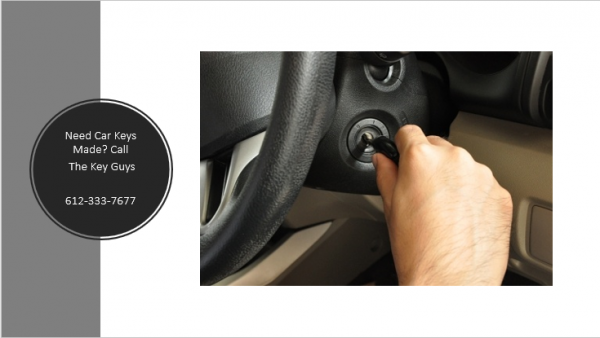 - January 23, 2018 /PressCable/ —
We all misplace things from time to time. I've found my wallet in the sofa cushions more than once. But a real problem occurs when we discover that we have not only misplaced something but have actually lost them. Perhaps the worst is when you have lost car keys and have no spare car key.
For better or worse, today's car keys use sophisticated anti-theft features that indirectly save you money on car insurance, but cost you when you need spare car keys cut. Part of the reason is that not only do you need a spare car key made, you need to get it programmed to connect to your specific car.
When you think about it, the extra security matters. Imagine that not only your car keys were taken, but that they were then used to open your garage to gain access to your home. Most of us have both devices on our key ring don't we?
Now what most people do, when faced with this situation is call their car dealership. Ultimately that approach can cost you not only for the key and programming, but also a tow. That can really add up.
A better choice is to call, The Key Guys, the Twin Cities #1 and original dedicated Car Key Locksmiths. "Keys are getting more complicated all the time," owner Brian Nystrom reports. "Hardly a day goes by that we do not get a call from someone who is stranded at work, or shopping or out and about who have somehow lost car keys." "We are able to save them a lot of money, simply by saving them the cost of the tow." "Actually we do them better than that – we charge less than the dealer or neighborhood service station would since they tend to call us to do the actual work and add a markup," he concludes.
The Key Guys can replace car keys without a spare using your vehicles VIN number. As professional automotive locksmiths they have access to industry resources making it possible to make car keys from scratch.
The car key these days is actually a Key and Key Fob. And while some cheap key fobs can be found online, they still need to be programmed to match your car. The Key Guys include that when they make spare car keys in their pricing when it is required. (Older cars do not always require this.)
The Key Guys are fully insured and bonded and serve the entire twin cities area with a small fleet of vans. They typically service auto dealers and service businesses but are happy to serve the general public when called. They are normally available 24/7 365 days a week.
Release ID: 290882