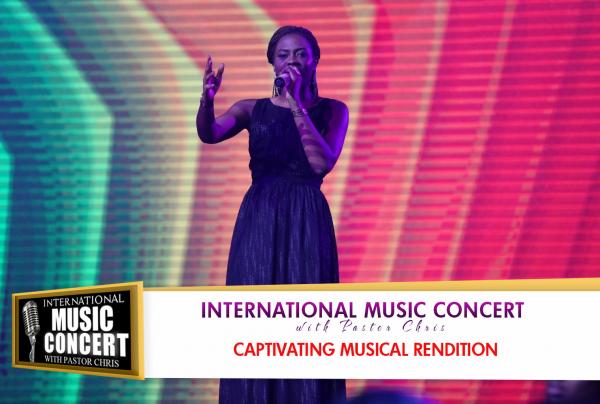 - June 19, 2018 /NewsNetwork/ —
This year, for the ninth time in a row, the founder of Christ Embassy – Pastor Chris Oyakhilome will he organizing and hosting the International Music Concert in Lagos, Nigeria. The event will take place on June 24th at the LoveWorld Convocation Area, in Lagos. The event has been organized with the goal to gather talented people who desire to share their love of God, culture and music with other believers on the stage, in front of Christians from everywhere around the world.
Pastor Chris Oyakhilome has been hosting the International Music Concert since the very beginning. He organized this event to give back to the community by providing a stage for young artists with talents.The event is frequented by award- winning artists, such as Sinach, Eben, Ada, Rap Nation, including many others as well.
The event has been organized to also unify gifted performers from all over the country through song and dance. The main theme of the event is to create "an uplifting experience for everyone attending".The talent show will feature a mixture of rap, pop, hip hop, along with various other types of performance arts. Moreover, the event will also feature Pastor Chris's third album, which is a compilation of voices of the most popular ministers from the Believer's LoveWorld. He previously stated that his album contains "truths and messages that have the ability to transform and change societies all around the world".
In addition, it's important to note that the concert is also related to the LoveWorld's LIMA event. The LIMA event presents awards to respected and talented singers to praise their work and dedication. The event is also free for everyone and it bares similarities to the International Music Concert as it also provides a chance to people to get inspiration from the talented and experiences young artists of the nation.
For Pastor Chris Oyakhilome, as well as for every member of the Christ Embassy, creative art and culture is regarded as very important. The community believes that "faith is reaffirmed through gospel" and that "music provides a unifying experience for people across the country."
The event will also include and conclude with poetry readings and a speech by Pastor Chris Oyakhilome.
In addition, it will also be featured live around the world via internet and TV with the goal of reaching believers from many countries around the world. For more information, please visit: https://bit.ly/2BnzUyP
Release ID: 362228