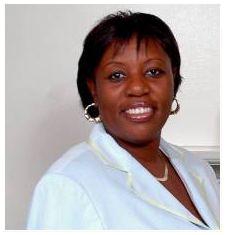 - June 2, 2016 /PressCable/ —
The House Of Velda All Natural Deodorants, a Raleigh, NC based Company, will be on hand displaying their line of Natural Deodorant during the 24th Annual Capital Jazz Festival in Columbia, Maryland. This annual jazz music festival is being held this weekend June 3rd – June 5th at the Merriweather Post Pavilion in Columbia, MD.
Ms. Velda Bell, owner of The House Of Velda All Natural Deodorants states, "This will be our first time showcasing at this particular event and we are excited to be a part of it." When asked "why" this event, Velda responded in saying, "This jazz music event attracts a large amount of people each year and everyone can benefit from what we offer. Being at this event gives us the opportunity to promote our brand. But more importantly, it allows us the opportunity to help educate others of how just replacing something as simple as the chemical filled deodorants many of us use each day with an all natural deodorant that's non toxic, can reduce the toxic load on our bodies. In doing so it can lead to better overall health." Velda's passion to give and to educate becomes obvious and should come as no surprise due to her background as a long time educator.
The Merriweather Post Pavilion 24th Annual Capital Jazz Festival should present The House Of Velda All Natural Deodorants plenty of opportunity to educate about natural deodorants with the Saturday show already being sold out according to the official website. With star studded performances scheduled by the likes of Marcus Miller, David Sandborn, Take Six, Envogue, Will Downing, Brian Culbertson, The Isley Brothers, Lalah Hathaway, and over twenty more national performance acts on two big stages the event is a major attraction this weekend in Columbia, Maryland as well as the surrounding area.
The House Of Velda All Natural Deodorants is located at 1306 East Jones Street Raleigh, NC 27610. More information about their line of aluminum free deodorants and other products they have in the works are available at their website http://www.thehouseofvelda.com.
Release ID: 117782