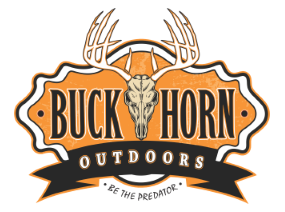 - May 18, 2017 /PressCable/ —
Buckhorn Outdoor Products, LLC. produces the best climbing treestands on the market. They make the Higher Level Elite, which exceeds the performance of the Equalizer. In this product, the crank house combines with the cable block in one sealed unit. The threaded rod now remains stationary, and the crank house moves up the screw like a nut on a bolt. The same size and shape as the Equalizer, at 23.6 pounds the Higher Level Elite weighs 8 ounces less. Buckhorn is dedicated to improving the Equalizer and to making this classic leveling treestand available to hunters once again. For foolproof engagement, Buckhorn has incorporated new, better and patented Geared Leveling Technology and an improved Cable Termination system. There is no longer any need to incline a treestand at a steep angle to commence the climb.
Known for the unmatched performance of their stands, Buckhorn's Higher Level Elite model will not disappoint. Because of the new and improved Gear Leveling Technology, the Higher Level offers more than 12 inches of cable adjustment capability and can accommodate a foot of change in tree diameter. The Higher Level provides climbing access to trees between 8 and 20 inches in diameter and safely handles 350 pounds of weight. Now in stock, the Elite Model is equipped with a comfortable bench seat and an adjustable backrest assembly. It also comes with a 5 year warranty on the frame and all of the welds, and a limited 1 year manufacturer's warranty on material workmanship excluding scratches to the finish. It is coated in powder and boasts a durable finish. The Higher Level Elite is heat-treated to reduce stress points. It is composed of stainless steel, aluminum and reinforced nylon so rusting is never an issue. A user's satisfaction is guaranteed, and he or she has 10 days from the date of delivery to return the Higher Level Elite for a complete refund. It is easily assembled and made to last a lifetime.
The Higher Level also comes in the Archer design, which is identical to the Elite model in features and guarantees except it weighs 20 pounds and lacks the backrest assembly. The Higher Level Open Front is the same as the Archer model but for having an open seat platform and a 300 pound weight capacity. Having side bars that extend out for sitting, it is designed to permit back-to-the-tree and facing-the-tree shooting positions. The Higher Level Open Front has side bars affixed into place with knob screws and brass threaded inserts. The side bars slide into the frame during hunting to provide bow hunters with an open area. The seat is smaller than the one that comes with the Higher Level Elite, and this is ideal for minimalists. To learn more about all three models, please visit https://squareup.com/market/buckhorn-outdoor-produ… and look under Climbing Stands.
Release ID: 200774