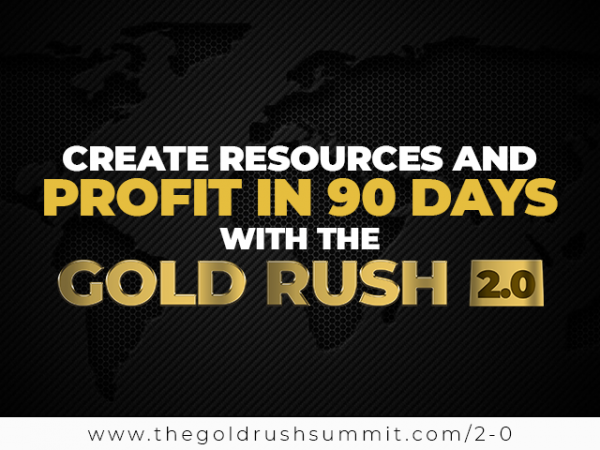 - September 13, 2021 /PressCable/ —
(September 13, 2021) – The Gold Rush Summit 2.0, A Movement That Transforms Lives, helps Entrepreneurs create purpose-driven businesses through training, traffic, and connection! It is committed to holding everyone's hand to create greater profit for maximum social impact and bring healing to the community and into the world that needs it. It also holds the hands of entrepreneurs as they set out to have a positive effect on the world.
Profit is the residual revenue, also known as income after all expenditures have been accounted for. Profits from small enterprises are generally distributed to the company's owner or owners. Dividends are paid to investors by publicly listed businesses. The money might be kept or reinvested in the firm to stimulate development and profit.
Profit is a necessary part of running a business. The fundamental objective of most companies is to make a profit. A healthy and thriving firm will have a good bottom line. Profit is money businesses may put toward preserving the workspace or technology, updating other high-cost goods, or investing in technology, products, services, or technologies.
With The Gold Rush Summit 2.0, entrepreneurs will:
➣ Discover exactly how to get the MOST profit in 90 Days
➣ Skip past all the mistakes and obstacles that stop MOST entrepreneurs and go right to the end of the process.
➣ Know exactly how to create profit with an easy-to-use roadmap.
➣ Get support in case they need help or if they have questions.
➣ Have a TON more money in their pocket when they save time and energy using the roadmap.
➣ Learn from Some of the World's Top Entrepreneurs and Experts committed to creating greater impact in the world through their purposeful businesses.
➣ Be one of the thousands of ordinary people doing extraordinary things.
➣ Build a better world and bottom line.
➣ Be motivated to take sustainable actions as they gain tips and strategies to grow their business.
The Gold Rush Summit 2.0 is committed to inspiring entrepreneurs to incorporate social impact with their business and firm, extend help to people who help people and create profit from purpose without wasting time and money.
The largest online entrepreneur's summit of the year goes live on September 15-17, 11a-6p EST. The Gold Rush Summit 2.0, an incredible three-day event, will stream interviews and sessions with some of the World's Top Entrepreneurs, sharing expertise creating resources as they drive beneficial impact for the world.
Monika Krimedahl and Rick Hayhurst, the summit founders, invite every entrepreneur to join the movement and learn awesome strategies and methods to upgrade their business to the next level.
Get ready to pivot challenges into successes, get the insights and strategies needed to upgrade business, and foster societal change.
More information can be found at https://www.thegoldrushsummit.com/2-0
Release ID: 89044328